CentralSA
Centlec opens a criminal case
─── KATLEHO MORAPELA 09:52 Fri, 26 Feb 2021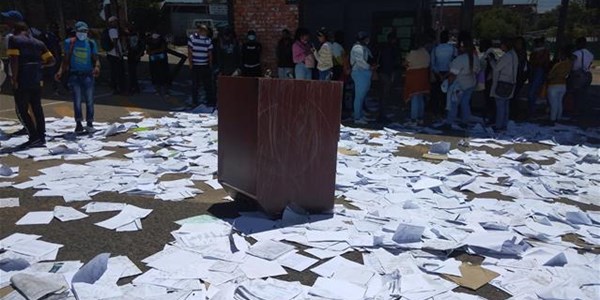 An electricity entity of the Mangaung Metro Municipality, Centlec, confirms it has opened a criminal case of intimidation and malicious damage to property.
This, after an alleged group of people drove into Centlec premises, intimidated, harassed and over-power the entity's security guards leading to scattered CVs and personal documents outside its premises.
According to Centlec's spokesperson, Lele Mamatu, the group of people who forced their entry with an unknown bakkie, then forcefully removed an employment application box that was placed at the gate for applicants to submit their CVs. Mamatu says they condemn the act in the strongest terms and confirms an internal investigation by the entity is also underway. His statement comes after scores of disgruntled job seekers gathered at the Centlec premise on Thursday demanding answers over how their CVs landed across the streets.
OFM News reported that a group of approximately 100 young people seeking employment picketed outside the premises, demanding answers. One of the disgruntled job seekers, Vuyisilwe Matoane, told OFM News they are deeply hurt by what seems to be an act of sabotage. He said they have travelled from far to submit their applications for various vacant positions, only to find thousands of CVs thrown away outside the yard. Concerns over breach of confidentiality and identity theft were also sharply raised by the group.
Meanwhile, Mamatu in a statement says "a joint investigation team from CENTLEC and SAPS is busy studying the video footage taken during this unfortunate incident and would like to apologise to the community about this unfortunate incident of criminality".
OFM News