CentralSA
#Covid19: Free State officially battling third wave - Health
─── 10:36 Fri, 07 May 2021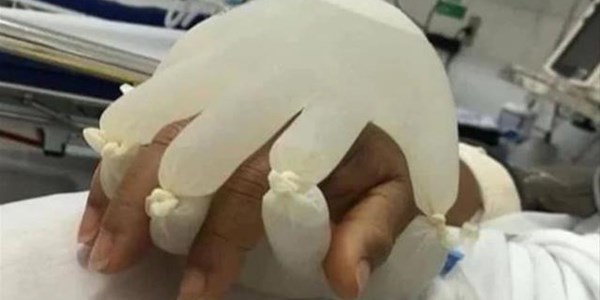 The Free State has recorded a shocking rise in daily Covid-19 infections after 427 of the country's 2 150 new cases were reported locally on Thursday, with the Health Department officially declaring it the start of the pandemic's dreaded third wave.
"It's getting worse and we have to ensure that we put all hands on deck. We need to communicate as if our lives are dependent on it," the spokesperson of the Free State Department of Health, Mondli Mvambi, said in a plea to protect the health system from getting overwhelmed. "Our current ability to treat people may not last if unnecessarily stretched to the limit by the non-adherence to Covid-19 measures."
The province is currently in third place with 4 028 active cases, just slotting in behind Gauteng in second place with 4 103 and KwaZulu-Natal in first place with 5 494 active cases on 6 May 2021.
What should be worrying to Central South Africa, is that the North West (3 356) and the Northern Cape (3 558) complete the top five provinces with regards to active cases. Almost half of all active cases in the country are currently reported in Central South Africa.
"We are appealing to our communities to take care of themselves and adhere to all Covid-19 non-pharmaceutical measures because there is no cure for Covid-19 and all its emerging mutating variants," Mondli pleads in an official statement. "It is important that you should take personal responsibility to avoid getting infected and when infected seek medical help and appropriately isolate or quarantine as you may be advised by health practitioners."
"Our communities must ensure that they play their part and protect the health system from getting overwhelmed if everyone gets sick. We can see that all over the world, there is no health system that is able to withstand the high numbers of demand for high flow oxygen, high care, and intensive care units."
People 60 years of age and above are now able to register to be vaccinated at https://vaccine.enroll.health.gov.za/ or by dialing *134*832# or by free WhatsApp at 0600123456.
The MEC of Health, Montseng Tsiu, has taken this opportunity to appreciate the continuing sterling job of healthcare workers in the frontline against this global pandemic. "We appreciate your efforts and hard work. We trust that our communities will cooperate and lessen the burden," said Tsiu.
Earlier in the day during a hospital visit in Limpopo, Health Minister Zweli Mkhize said that the variant first identified in India is not as strong as the one first seen in South Africa and has less mutation than what we have. "When I ask our genomic experts, they say it actually has less mutation than we have in South Africa. The one we have in South Africa has more mutation problems than the one in India," said Mkhize.
What is currently known by scientists at the NICD, UKZN, and UCT, collaborating with international scientists, is that one of these mutations (N501Y), could make it easier for the virus to infect people. Two other mutations (K417N and E484K) reduce virus sensitivity to some antibodies, meaning that these antibodies may not be as effective against this new mutated lineage, compared to the original (un-mutated) lineages.
OFM News