CentralSA
FS failed #Ramkraal Project still a concern
─── KATLEHO MORAPELA 12:57 Tue, 18 May 2021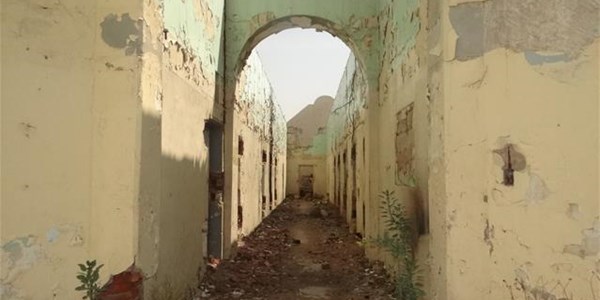 Not much has been done relating to investigations into the Free State's controversial Ramkraal Project.
According to the Chairperson of the Public Accounts and Finance Committee, Vusi Tshabalala, their investigations heavily rely on the audit outcomes of the Auditor-General, which they are still awaiting.
Tshabalala confirms to OFM News the heritage site remains in a dilapidated condition with millions unaccounted for. He confirms his committee is displeased with the project and believes more should still be done to complete investigations.
OFM News has previously reported that the historical site has become a white elephant with more than R120 million earmarked for the project unaccounted for. The site has become a hub for criminal activities and a shelter for the destitute.
The Free State Heritage Committee previously confirmed the Old Ramkraal Prison, where developments of the new Free State Provincial Legislature Complex was set to take place more than a decade ago, falls under the National Heritage Act and should, therefore, be preserved and not left in the state in which it currently is.
Tshabalala, in an interview with OFM News, said "personally, I am one person who is not happy with that project nor the lack of development relating to it as the Chairperson of the Committee".
He, however, vowed there will be some progress into it this financial year.
OFM News