CentralSA
#Covid19: Third wave forces NW Legislature to close
─── LUCKY NKUYANE 11:15 Fri, 18 Jun 2021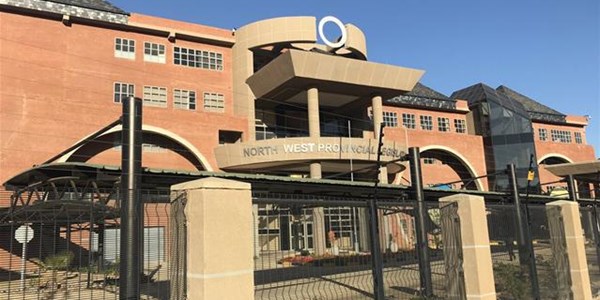 The North West Legislature has on Friday morning confirmed the closure of its building due to the rapid spread of Covid-19 in the province.
The closure comes on the third day of the level 3 lockdown announced by President Cyril Ramaphosa on Tuesday, due to the third wave experienced in the country. The legislature secretary, Oageng Mosiane, says the decision for the closure was taken following the increase in Covid-19 cases across the province and the impact the virus has on their employees. Mosiane says the temporary closure of the legislature building is planned for four weeks, from Friday 18 June 2021 until Monday 19 July 2021. It's understood that the legislature has lost some of its employees due to Covid-19 complications, whilst others have been hospitalised.
Mosiane says the announcement about the Legislature's recess and the temporary closure of the Legislature is to support efforts to contain the spread of Covid-19.
"This, in line with the approved programme of the Legislature (with regards to the recess), will take effect in line with the advice of the internal Covid-19 advisory committee.
Media, and the public at large, are accordingly advised that the Legislature will go on recess, effective from 25 June 2021 till 17 August 2021," he adds.
OFM News on January 2021 reported that the deputy security manager, Doctor Victor Tsie, passed on at the beginning of that month after losing his battle to Covid-19.
He was buried at the Heroes Acre at the Mmabatho Cemetery.
OFM News