CentralSA
Xhariep financial woes in question
─── KATLEHO MORAPELA 12:13 Mon, 21 Jun 2021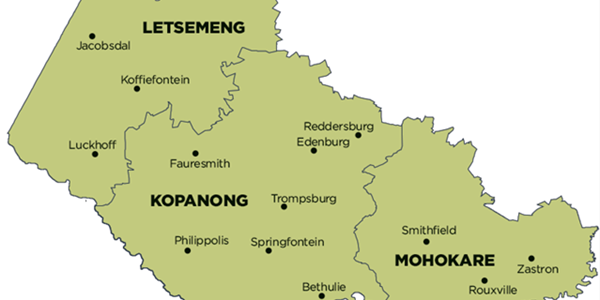 The Xhariep District Municipality has appealed to communities of Letsemeng, Kopanong, and Mohokare to pay for services.
This, as the municipality had to account before the Public Accounts and Finance Committee over its financial woes.
The district municipality, represented by Mayor Motseoa Sehanka, confirmed before the committee that they are battling with service delivery issues due to a lack of revenue collection. Whilst Sehanka had to account for poor audit outcomes and irregular expenditure, it was revealed that the bulk of the municipality's budget goes towards administration and paying salaries.
The DA's David van Vuuren said it is unacceptable that approximately 72% of the municipal budget covers salaries whilst service delivery is almost "non-existent" in towns that fall under this municipality. The party's Karabo Khakhau added that the municipality needs to get their house in order and account for its fruitless expenditure.
"It is quite concerning that we have such findings. It is concerning that we have a service delivery and budget implementation plan that has never been approved by Council. Could the mayor explain to us how it is that we have an irregular expenditure that incurred within the municipality and was not investigated to determine who was liable for the expenditure? Is it because the municipality does not have the necessary capacity and expertise to roll out such an investigation?" asked Khakhau.
She further posed questions about the period taken by the municipality to pay creditors. This, after it was revealed that the municipality itself takes more than 221 days to settle its debts.
Concern over the municipality's financial woes comes just days after OFM News reported on how residents in Jacobsdal and Koffiefontein expressed their dissatisfaction with the lack of water supply during a public engagement held last week with the municipality, as well as with the Water and Sanitation Department.
Whilst the municipality has urged communities to pay for bills, it is expected to soon furnish the committee with a detailed report on its plan of action.
OFM News