CentralSA
Human Settlements MECs vow to accelerate RDP housing projects despite challenges
─── OLEBOGENG MOTSE 14:49 Thu, 22 Jul 2021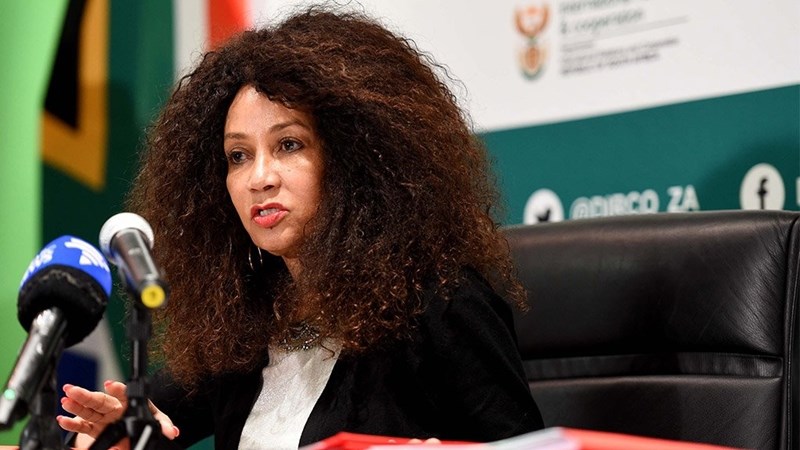 Human Settlements MECs across varying provinces in South Africa have vowed to accelerate the erection of RDP houses in the coming months.
The Minister of Human Settlements, Water and Sanitation, Lindiwe Sisulu, says this undertaking is to ensure that her department reaches its target of 100 000 housing opportunities come March 2022. This undertaking was made in a virtual briefing between Sisulu, deputy minister David Mahlobo, and MECs across all nine provinces on 21 July. Despite celebrating that the department has managed to spend R3,3 billion of the R 4,2 billion transferred to provincial departments for close to 15 000 housing opportunities in the first quarter of the 2021 financial year, it appears housing backlogs remain a prevailing issue in the country and isn't something mentioned in Sisulu's celebratory statement.
READ: NW housing backlog in spotlight
OFM News recently reported that Sisulu conceded that the North West province is still grappling with housing challenges and mushrooming of informal settlements with specific mention of Moses Kotane Local Municipality. Sisulu pledged to have 1 800 units across 13 villages delivered in the province during the 2021/22 financial year. She says at present geotechnical studies in some of the villages are underway to determine the suitability of the soil for construction in order to appoint service providers to implement housing projects.
"The Local Municipality confirmed that it is receiving assistance from the Provincial Department of Human Settlements with the Township Establishments Plans for three projects, namely Mogwase Unit 4 Extension, Unit 6 and Unit 7, which will cumulatively yield 4 600 stands for mixed integrated residential uses that will include breaking new ground (BNG) housing, social housing and housing for middle-income households," she added.
Sisulu's statement over housing challenges in the province comes just a month after opposition parties in the Provincial Legislature demanded answers from MEC Mmoloki Cwaile and how he plans to use this year's budget to address current challenges. High numbers of informal housing has been identified as a contributor to the North West being the worst performing province in the 2021 Youth Progress Index.
READ: Tough times for NW youth
The index – by IQbusiness in partnership with global non-profit organisation, the Social Progress Imperative - is a quality of life metric, meaning it aims to determine and quantify the quality of life for a young person in the country. The three dimensions to the index are basic human needs, foundations of well-being, and opportunity dimension. According to the index, young people in the North West have a poorer quality of life as compared to the youth in other provinces.
OFM News