CentralSA
NW Health Department refutes Denosa allegations
─── LUCKY NKUYANE 08:38 Sun, 25 Jul 2021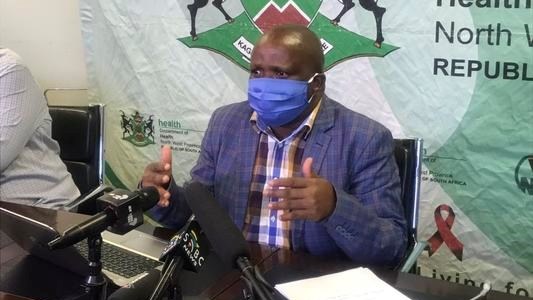 The North West Department of Health has refuted allegations by the Democratic Nursing Organisation of South Africa (Denosa) who accuses it of issuing a directive that forces nursing students to administer Covid-19 vaccines.
Denosa's provincial secretary, Thembinkosi Couter, says students are forced to be part of the programme despite not being covered if they were to contract the virus.
The provincial health department's spokesperson, Tebogo Lekgethwane, however, says that no such directives have been issued so far. He says it is possible that students are preemptive.
Lekgethwane further admits that there is an intention to have a meeting with students to discuss their role in vaccination.
READ: NW nursing students allegedly forced to administer vaccines
He adds that the national Department of Health has issued guidelines on who to use for vaccination, and nursing students are one of the categories that can be used to administer vaccines as it is part of their learning practicals.
He explains that "the department has not yet issued a directive in this regard. So, there is an intention to have a meeting with students to discuss this matter about their role in vaccination, and all the implications attached to that. Unfortunately, we are not able to go into [the intended discussions], because we have to first discuss them with the students. It might be that the students are preemptive. But nothing has been finalised yet."
However, Couter said the provincial department has issued a directive to students citing a shortage of staff. He added that the student movement is opposed to the alleged exploitation of student nurses because there was no thorough training for students and no outlined protection at the work front of vaccination.
OFM News