CentralSA
FS warned of favourable conditions for veld fires
─── 11:07 Tue, 31 Aug 2021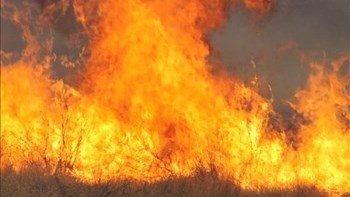 The Free State Provincial Wildfire Advisory has issued another wildfire warning for the coming days.
The Operational manager of the Free State Umbrella Fire Protection Association, Jan de Villiers, said that the association has to keep the equipment ready for any possible fires that may occur. This comes after another warning was issued by the South African Weather Service of a possible high Fire Danger Index (FDI) for the period of 31 August 2021 until Friday 3 September 2021.
De Villiers said that places like Xhariep and Lejweleputswa should be vigilant of possible fires between Thursday 2 and Friday 3 September 2021. He said the fires could be caused by high temperatures, moderate wind, high fuel load and lower humidity that will take place at those places. De Villiers also stated that all resources should be on standby at all times and fires should be reported to local fire brigade services as soon as possible.
OFM News/Kekeletso Mosebetsi