CentralSA
Winnie Mandela town name board vandalised
─── LUCKY NKUYANE 10:38 Sat, 25 Sep 2021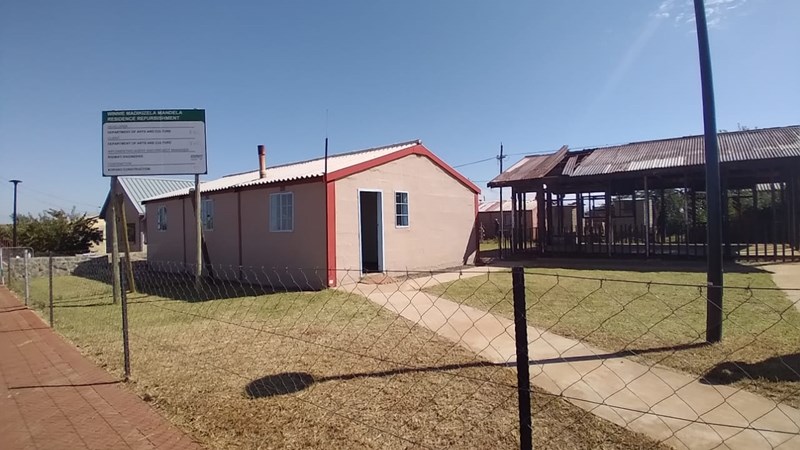 The Free State Provincial Government says it is disgusted by the defacing and vandalism of the newly erected Winnie Mandela town name board.
Premier Sisi Ntombela's spokesperson, Sello Pietersen, tells OFM News that this action seeks to defeat nation-building.

He, however, says they are not surprised by the action.

The name board, that points to the R703 route leading to Winnie Mandela town, previously known as Brandfort, has been smeared by what appears to be paint. Also, part of the writing on the board is scrubbed off.
This comes a few days after some residents in the area raised concerns about the huge amount of money being used to rename Brandfort to the former struggle stalwart, who was banished to the area in May 1977, where she resided at house number 802 in Majwemasweu Township.
Pietersen says the provincial government will continue to march on with its plans of making sure that the colourful legacy of Madikizela-Mandela is not forgotten.
Petersen adds that the department will further continue to engage and invite those opposed to nation-building to the table.
He says he hopes that the police arrest those who defaced and vandalised the board, to rehabilitate them.
The unveiling of the towns new name will take place on Sunday 26 September 2021 amidst threats of court action by the DA.
The DA accuses the government of not conducting a public participation process before the name change was published in the Government Gazette.
In 2019, the Department of Sports and Recreation, Arts and Culture Minister, Nathi Mthethwa, brushed off the allegations that the proclamation to renovate Madikizela-Mandela's house into a museum is politicking.
The minister announced that the project of refurbishing the house will be done at a cost of R2,9 million. He said the refurbishments at the house are part of the department's plan to preserve all heritage sites, enrich the country's history, and honour the legacy of struggle stalwarts such as Mama Winnie.
OFM News