CentralSA
Bfn entrepreneurs ROOTED in success
─── 12:48 Thu, 14 Oct 2021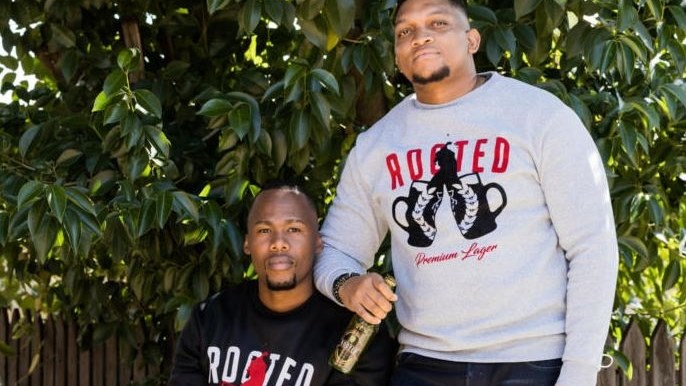 Bloemfontein born and bred entrepreneurs, Itumeleng Clinton Melesi and Katlego Ngake, owners of Rooted Craft Brewery (Pty) Ltd, have been announced as one of the 20 winners of Shoprite's 2021 Hustle Competition.
They scooped up a whopping R50 000 cash boost, a Dell laptop, and a Startup Circles business mentorship programme to the value of R30 000.
Bloemfontein Courant's Justine Fortuin reports Melesi and Ngake said winning in the competition will make facilitating the attainment of various resources easier and it will also provide a great deal of brand exposure, product visibility and potentially new access to a new customer base.
According to Ngake, Rooted Craft Brewery was established in 2018 and came about in quite a funny way. "We were basically lazing around and playing PlayStation. Afterwards, we began to tidy up and while doing so, Itumeleng began to read the back of a beer bottle and curiosity struck. He began reading the ingredients portion of the label and a light bulb moment happened. That's when, where and how Rooted Craft Brewery came about (thanks to PlayStation)," he said.
Melesi added that the name was inspired by the actual definition of rooted. "When you think about being rooted, you think about purpose, stability and ultimately you think about a tree that ends up bearing fruit. Our name signifies exactly that. We want to be purpose-driven, have stability in the market, and ultimately yield fruit in the industry," he explained.
The biggest inspiration the two Bloemfontein entrepreneurs share is having the ability to shape and choose the path they desire to go in. "This ties into having the ability to create." They advise young up-and-coming entrepreneurs to be aware of the current climate.
"Have a box of tissues because tears might become a regular occurrence," they said jokingly. "Always remain rooted to your vision and allow consistency to be your best friend. Lastly, enjoy the journey," they encouraged.
On the question of what is in the pipeline for Rooted, both Melesi and Ngake said they are working on establishing their own micro/pub brewery or restaurant.
Rooted Craft Brewery provides premium quality alcoholic beverages that are brewed under Stellar Breweries in Bloemfontein. Get in touch with them on Facebook and Instagram @Rooted Craft Brewery, on Twitter @craftRooted. Alternatively, you can send them an email to Rootedcraftbrewery@gmail.com.