CentralSA
#Istutter campaign on first leg of journey - PHOTOS
─── KEKELETSO MOSEBETSI 12:51 Mon, 18 Oct 2021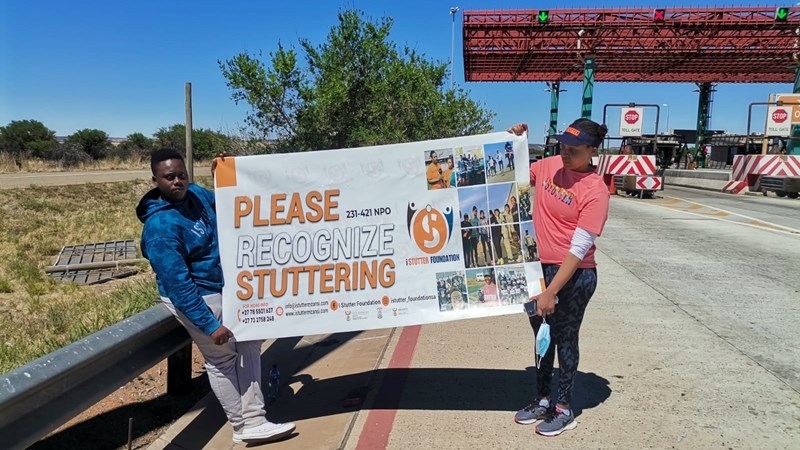 The founder of the "Istutter" campaign is 15 kilometers away from completing the first leg of his 225-kilometer journey.
Founder Tumi Modibedi has dedicated this week to walk from Bloemfontein to Kroonstad, hoping to further increase awareness about speech disorders. Modibedi's inspiration for the foundation comes from his experience of stuttering. He tells OFM News that he wishes to constantly impact the lives of young people and change the narrative against speech disorders.
"We are asking people... if I'm speaking, don't finish my sentences. The only thing happening is that I have a speech impediment, I'm not dumb. It's here, I want to say something but it's just unfortunate that I cannot just say it in your time frame. So please be patient with me," said Modibedi.
OFM News reported that Modibedi hopes his campaign of teaching people about stuttering goes beyond the borders of the Free State. Modibedi's "Istutter" awareness journey started in 2013 when he lost out on a big opportunity because of his speech. He says that he doesn't want the same thing to happen to the next generation and he is hoping that people will learn a lot from his "Istutter" movement, to ensure that the next child does not suffer.
OFM News/Kekeletso Mosebetsi and Lee Simmons