CentralSA
Kopanong finally pays workers
─── LUCKY NKUYANE 12:34 Thu, 25 Nov 2021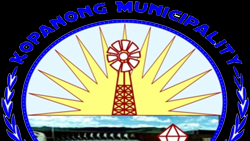 The ailing Trompsburg based Kopanong Local Municipality has finally paid its workers their one month salaries after many failed attempts and promises.
Municipal spokesperson, Solomzi Phama, confirms that at least 450 workers who had not been paid for almost three months after the Free State High Court attached its municipal account have now received their salaries.
He says since yesterday workers started receiving their salaries for September, with the hope that salaries for October would be paid soon. The municipality has failed to pay R26 million in workers' pension fund contributions since 2012, and this lead to the South African Municipal Workers (SAMWU) instituting legal litigations against the finically distressed municipality.
Municipal Manager Martin Kubeka has since issued a lengthy communique to workers. In this statement, Kubeka explains the plans executed by the municipality.
"Colleagues would be aware that today salaries were paid, albeit it was for the month of September only, as a result of the attachment against the bank account of the municipality being lifted. We apologise for this as well."
"For the benefit of colleagues, management wishes to state the following on record: The account was sitting with roughly R19 million when we began talks with MWRF. When we were on the verge of a proposed agreement, the Municipal Workers Retirement Fund (MWRF) demanded a once-off payment of R10 million to lift the attachment, and we agreed to this because the remaining R9 million plus the R6.5 million that CoGTA has committed, we would have been able to attend to two salaries, those of September and October, with the view that when we receive our Equitable Share tranche we would attend to salaries of November and December," Kubeka adds.
OFM News