CentralSA
Police accused of assaulting #Wepener9
─── LUCKY NKUYANE 09:55 Fri, 03 Dec 2021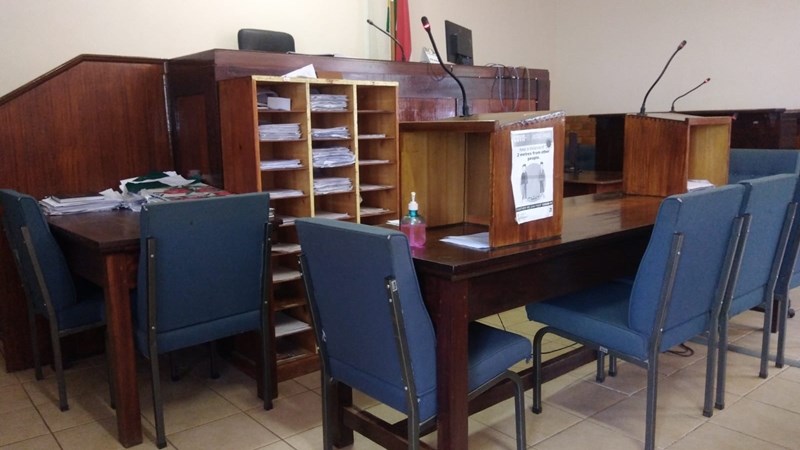 The Free State police have been accused of assaulting nine suspects arrested in Wepener over charges of murder, kidnapping, and defeating the ends of justice.
On Thursday, a magistrate noted and added to the docket a complaint by a legal representative of the accused that his clients were assaulted by the arresting officers. Sibusiso Mantambo says some of the suspects sustained bruises after an attack by the officers during their arrests.
WATCH: Tensions mounting outside Wepener Magistrate's Court
The nine were arrested after the body of a missing teen was dug up by police outside Wepener on Tuesday.
The teenaged boy was accused of committing a crime in the township of Qibing before his alleged kidnapping and murder. Meanwhile, the case was postponed to 7 December 2021.

This is to allow the state to verify the residential addresses of suspects. Amongst the arrested, there are two Lesotho nationals. The state also wants to vet the validity and authenticity of their passports.
ALSO READ: Wepener suspects' bail application postponed

OFM News earlier reported a group of irate residents descended on the Wepener Magistrate's Court in support of the suspects. They called for their release. They claim that the police have failed for years to deal with the ever-growing crime in the area where businesses of foreign nationals are being targeted by criminals.
The suspects were arrested on Tuesday 30 November 2021, after the discovery of a decomposed body at a trench dug along the R26 between Wepener and Hobhouse. According to the Free State police spokesperson, Thabo Covane, this case is related to a previous case of kidnapping and assault, where three men were allegedly kidnapped and assaulted by a group of people on Friday 24 September 2021.


OFM News