CentralSA
Kimberley university adopts mandatory vaccination policy
─── OLEBOGENG MOTSE 11:48 Tue, 14 Dec 2021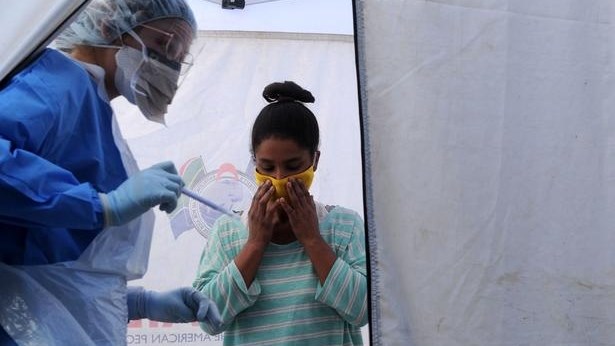 The Sol Plaatje University (SPU) in the Northern Cape is the latest institution of higher learning in central South Africa that has adopted a mandatory vaccination policy.
SPU's Vice Chancellor, Andrew Crouch, has in a statement announced that the institution's council and management has decided that all staff visitors and students wishing to access the Kimberley campus must provide proof that they are fully vaccinated against Covid-19 or otherwise present an exemption letter based on medical or religious grounds.
In late November 2021, the University of the Free State (UFS) approved its own mandatory vaccination policy for the 2022 academic year, which also regulates access of staff, ad hoc contract workers, and students to its campuses on the basis of them being vaccinated or not.
READ MORE: UFS Council approves Covid19 vaccination policy for 2022
The Central University of Technology (CUT), on the other hand, has invited CUT staff, students and other stakeholders to express their views on the implementation of mandatory Covid-19 vaccinations on a public platform before any decision is made on the matter.
Submissions for the CUT vaccination study closed on 10 December 2021, a day after SPU announced the implementation of their Covid-19 policy for 2022. There is no indication as to when the results of the CUT study will be availed to the public.
SPU has, like the other major institutions of higher learning in the country that have gone this route – the Universities of the Witwatersrand, Cape Town and the Western Cape, maintained that students will be able to register for their academic programmes, irrespective of their Covid-19 vaccination status. However, should they wish to reside "in university-operated residences, attend face-to-face classes, access the library, or participate in sporting activities or in practical work related to their qualifications, then they must provide proof of being fully vaccinated against Covid-19 or be in possession of an exemption letter". Crouch says students who wish to remain unvaccinated can engage in online learning "at their own expense". It isn't clear what the consequences are for SPU staff who refuse to get vaccinated and do not present an exemption letter to management.
READ MORE: VC's directive on Covid-19 vaccinations
The institution is of the view that their decision is justified in light of the outbreak of the Omicron Covid-19 variant in South Africa.
According to the National Institute of Communicable Diseases (NICD), 13,992 new Covid-19 cases have been confirmed in the last 24 hours cycle in the country. The Northern Cape accounts for 1% of these new cases, whilst the Free State and the North West account for 5% of the new cases respectively.
OFM News