CentralSA
#MatricResults2021: Education is the key to success - FS MEC
─── LUCKY NKUYANE 11:15 Fri, 21 Jan 2022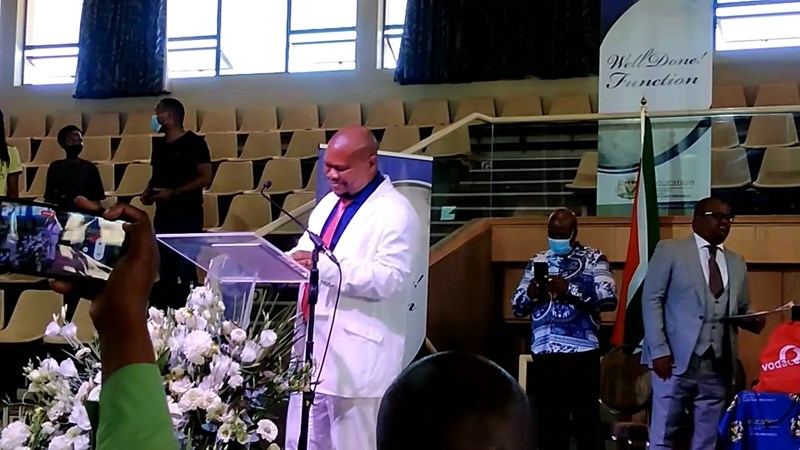 The MEC for Education in the Free State says the recipe for a successful country with a well-performing economy is by making sure that there is support for human capital and sponsored education.
He is of the opinion that, for a country to succeed, its education must be supported and sponsored to produce learners with top skills. He says he has consulted with the premier, Sisi Ntombela, about the funding and Ntombela reiterated that the class of 2021 will be funded through the premier's bursary scheme.
Makgoe was impressed with Marné Clase, one of the ten top performers at the Hoër Meisieskool Oranje, who wants to become a teacher.
He also thanked the 112 markers at the Albert Moroka High School in Thaba Nchu, who worked during heavy storms in December 2021 when the school suffered major damages after the roof was blown off.
Meanwhile, the province is leading the country with the best pass rate nationally (85.7%) - an improvement of 0.6% from 2020.
Makgoe says the province has in the past ten years claimed the first spot six times. He also says the Free State is the only province to achieve the first spot three years running. Since 2012, the Free State has never had a pass rate below 80%, he adds. The province is furthermore the only one to have four top-performing districts in the top 10. There are 75 districts across the country.
The best districts include the Motheo District, who are in the second place with an 87.9% pass rate whilst Fezile Dabi is in the third place with an 87.5% pass rate.
These are the top-performing districts in the country:
1st place is Tshwane South from Gauteng with 89.3%;
2nd place is Motheo in the Free State with 87.9%;
3rd place is Fezile Dabi in the Free State with 87.5%;
4th place is Johannesburg West in Gauteng with 86.5%;
5th place is tied with Ekurhuleni South in Gauteng and Metro North in the Western Cape with 86.2%;
7th place is Lejweleputswa in the Free State with 85.6%;
8th place is Xhariep in the Free State with 85.5%;
9th place is Johannesburg North in Gauteng with 84.9%; and
10th place is Eden and Central Karoo in the Western Cape with 84.4%.
OFM News