CentralSA
Commotion on accident scene after pedestrian was hit
─── TSHEHLA KOTELI 10:38 Mon, 24 Jan 2022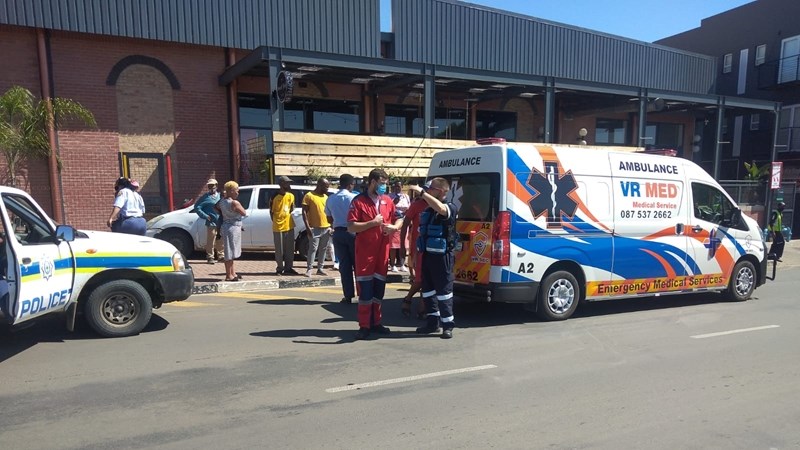 A patient is currently receiving medical assistance after he was hit by a vehicle in Raymond Mhlaba Street in Navalsig, Bloemfontein.
A witness who would like to remain anonymous, alleges that the driver lost control of his vehicle while he was dodging a taxi. The vehicle then hit the side of a truck and crossed over to the other side where it hit a man who was crossing the road. The victim sustained minor injuries to his head. An investigation will follow.
During the analysis of the scene by the police and emergency medical services, including ER24 and VR Med, there was a commotion between the relatives of the patient and the alleged culprit. This was because the relatives of the patient demanded that the suspect be incarcerated immediately due to fears that he may escape. The fear was sparked by the Lesotho number plates on the suspect's white vehicle.
This is a developing story.
OFM News