CentralSA
Bfn home grateful after receiving SAPS donations
─── BLAINE JONES 16:02 Tue, 25 Jan 2022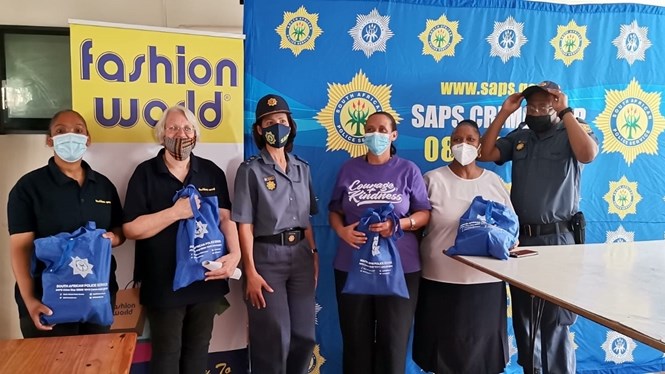 A Bloemfontein home for people with disabilities cannot contain their gratitude after receiving multiple donations from the South African Police Service (SAPS) in the Free State this afternoon.
Together with the business Fashion World, the Free State police donated toiletries to the Jean Webber Home for people living with disabilities in Bloemfontein.
Free State police official, Brigadier Veronica Scharneck, tells OFM News they have realised the need of the people from the Jean Webber Home. Scharneck says there was a huge outcry in terms of support.
"They don't necessarily need gifts but our time, appreciation, and acknowledgement. There are a lot of things happening and exclusions of persons living with disabilities and we don't think twice about the challenges they are faced with every single day of their lives," says Scharneck.
Gavin Davids, Provincial Director for the Association for Persons with Disabilities (APD) in the Free State, says the Jean Webber Home currently has 35 residents. Davids says for these people it is an amazing gift and he says any person reaching out with a gift is special for them. He says their mission as APD Free State is to advocate on how to include persons with disabilities within the broader community," says Davids.
"I want to thank the South African Police Services (SAPS) and Fashion World for this gesture and I would like to engage further with them and invite everyone who wants to give us a visit and experience. We feel by just visiting the place and being with these people will uplift the morale of each and every person that walks onto our premises," says Davids.
OFM News