CentralSA
#AsbestosGate: Magashule and others challenge charges in FS High Court
─── LUCKY NKUYANE 12:00 Mon, 21 Feb 2022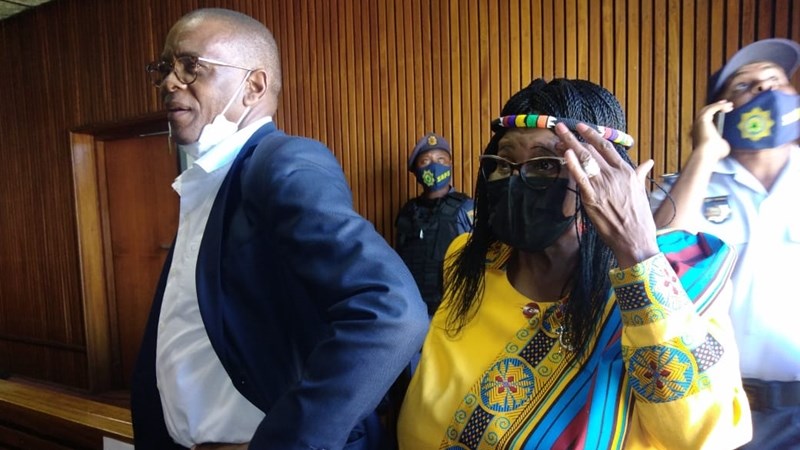 Four accused in the multi-million rand asbestos project case in the Free State have on Monday brought an application in the Free State High Court for charges against them to be withdrawn.
Former Free State Premier and suspended ANC Secretary-General (SG), Ace Magashule, former Head of the Department (HOD) of Human Settlements, Nthimotse Mokhesi, and businessman, Edwin Sodi, are amongst those who brought the application before court.
Adv. Christo Meiring, who's representing Mokhesi in the civil litigation against the state, says the legal principle of a fair trial has been infringed by the state. He says the state cannot use the State Capture Commission's evidence because the evidence presented at the commission by Mokhesi was self-incriminatory. It's expected that Sodi and Wiseman Zule will also rely on this argument against the state. Meanwhile, Magashule maintains that the charges against him are politically trumped-up charges and therefore must be withdrawn.
He also wants a list of witnesses against him. In November 2021, OFM News reported that the state said it has issued a warrant of arrest for Moroadi Cholota who is Magashule's former Personal Assistant (PA). This was confirmed by state prosecutor, Adv. Johan de Nysschen. De Nysschen told Judge President Cagney Musi that Moroadi Selina Cholota, who was deemed as a state witness in the failed project worth R255 million, was not cooperating with state detectives.
READ MORE: #BreakingNews: Warrant of arrest out for Magashule's former PA in US
Meanwhile, Adv. Christo Meiring, who represents Mokhesi in the civil litigation, says the state should have acquired separate evidence elicited from the State Capture Commission. Meiring adds that it's interesting that Mokhesi was arrested four weeks after his testimony at the commission.
OFM News reported that Magashule said the National Prosecuting Authority (NPA) is wasting the time of those who stand accused. Speaking to the media ahead of his appearance in the multi-million rand asbestos case on Monday, he said the NPA is flip-flopping in media statements about the case.
He said all it's doing is wasting time. Magashule and others - including former Mangaung Metro Mayor Olly Mlamleli - appeared in court on Monday for the first day of their pre-trial scheduled over two days in connection with the failed Free State asbestos project. This matter has been postponed to 10 June 2022.
OFM News