CentralSA
Welkom taxi strike: FS Transport MEC intervenes - VIDEO
─── KEKELETSO MOSEBETSI 09:47 Fri, 11 Mar 2022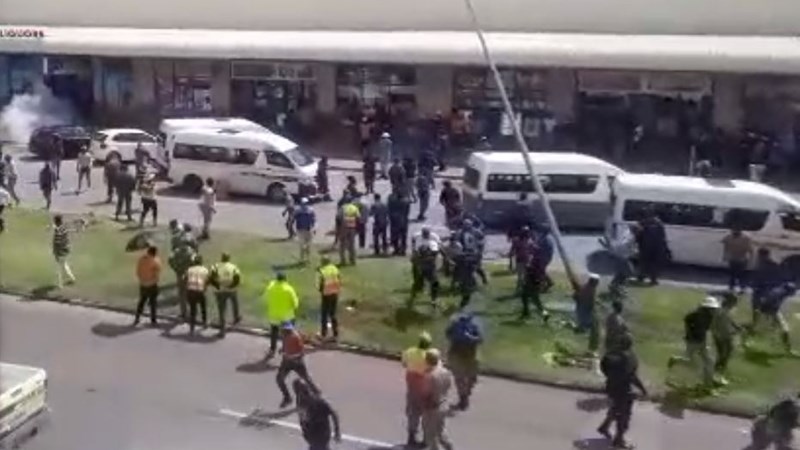 The Free State Transport MEC, William Bulwane, met with Lejweleputswa Taxi Association in Welkom late Thursday night, following the recent unrests.
Bulwane, accompanied by Matjhabeng Local Municipality Mayor, Thanduxolo Khalipha, met with the taxi association to try and calm the situation and address challenges that are facing the taxi operators in the Lejweleputswa district.
OFM News previously reported that a number of businesses halted their operations on Wednesday after the taxi association had shut down the Welkom CBD. It's reported that the conflict was sparked due to illegal taxi operators who do not have permits. It's alleged that some of the operators or owners include teachers, traffic officers, municipal and government officials.
READ MORE: Welkom CBD a ghost town amid taxi strike
Meanwhile, OFM News also reported that a 31-year-old long-distance taxi driver from the Eastern Cape was attacked by two other taxi drivers earlier this week. It's alleged that the driver was robbed of his cell phone and close to R10 000, whilst he was stabbed with a sharp object.
Bulwane and Khalipha committed to meet with the executive council of the taxi association and taxi operators in April to find a long-term solution in Lejweleputswa district.
OFM News