CentralSA
#EXCLUSIVE: Hawks investigating Mangaung depot's alleged 'excessive payments'
─── LUCKY NKUYANE 10:06 Wed, 13 Apr 2022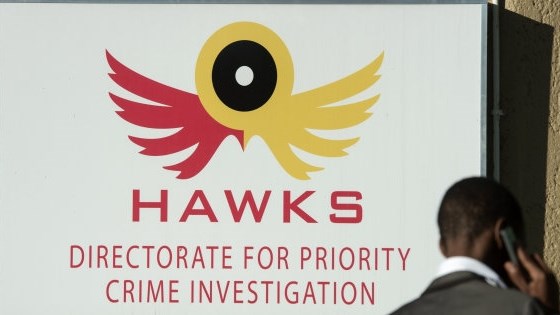 The Free State Hawks are investigating a case of alleged fraud and corruption at the main depot of Bloemfontein's troubled Mangaung Metro's Solid Waste Management Sub-Directorate.
OFM News has confirmed this investigation with the South African Police Services' Directorate for Priority Crime Investigation (DPCI), or Hawks.
The investigation involves the alleged excessive payments of overtime to some employees at the metro's main depot. This comes after a barrage of allegations of fraud and corruption against the metro, alleged to have occurred over a couple of years. The metro, which is under administration, has been on the radar of the National Government, with national ministers, including Nkosazana Dlamini-Zuma, Fikile Mbalula and Mondli Gungubele, visiting the province and metro to assess and inspect the state of affairs.
The metro is yet to comment on OFM News' inquiry regarding these recent allegations.

Also read:#BreakingNews: Mangaung stripped of its powers by National Government

The metro was recently accused of paying R5 million to ghost workers. A source told OFM News that millions were spent on 119 ghost workers in January 2022. The source explained that former councillors, among others, form part of this deployment by the ANC-run municipality. A leaked document alleged that these ghost workers include former ward councillors, politically affiliated people and an individual related to a prominent minister born in the Free State.

Also read: Mangaung allegedly blows millions on ghost workers

The cash-strapped Mangaung Metro Municipality, which includes Bloemfontein in the Free State, is the only metro municipality that has adopted unfunded budgets for the years 2018/19 and 2019/20.

During the tabling of the premier's speech on Tuesday at the Free State Legislature, Premier Sisi Ntombela said they will be working on improving accountability, transparency and efficiency to combat and expose acts of corruption in government.
"Not only does corruption deprive the people of their livelihoods, but it also worsens unemployment, poverty and inequalities."

"The implementation of our Fraud Prevention and Detection Plan will be intensified to instill professional and ethical conduct. Each year we ensure full compliance with financial disclosure in government," she said. Ntombela also announced that the province will kick-start the process of the lifestyle audits for public servants and all those who visibly live beyond their means.
Also read: Free State premier announces lifestyle audits

"Working with the Public Service Commission, we will also refer cases of officials conducting business with the government to law enforcement agencies for appropriate action.

"We reiterate our commitment to improving audit outcomes of the Office of the Premier to ensure sound financial management. All efforts will be made to prevent irregular, fruitless and wasteful expenditure.
"We will work with the Office of the Auditor-General to achieve these objectives and diligently implement our Audit Action Plan," Ntombela added.

OFM News