CentralSA
Judgment expected in #Vrede adjacent case
─── LUCKY NKUYANE 07:00 Fri, 13 May 2022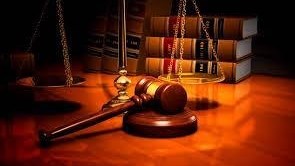 The Free State High Court Judge is on Friday set to hand down a judgement on the assets restraint order in the Vrede Dairy Adjacent case - involving a Gupta lieutenant, Iqbal Sharma, and companies.
On Thursday, different parties - including the National Prosecuting Authority's (NPA) Investigative Directorate (ID), and lawyers representing the Gupta companies - locked horns in court where the state sought a confirmatory order over these assets amounting over R30 million.

The counsel for the Gupta companies told the High Court Judge that they have filed papers with the Bloemfontein based Supreme court of appeals (SCA) over the 2021 June judgement by Judge President, Cagney Musi. Musi dismissed their application to represent these companies over the assets forfeiture case against the state .

On Thursday, the counsel representing the Gupta companies argued that Deputy Judge President Martha Mbhele errored in her judgement in August 2021 when she ruled against the leave to appeal Musi's decision. The ID spokesperson, Sindisiwe Seboka, told OFM News that the unit wants to put the Gupta family assets into state custody because they believe that they are proceeds of crime following the R25 million failed Vrede Feasibility study in 2011.

The matter was set for a two-day proceeding. The judge will also be expected to hand down judgement after parties argued extensively about whether the board of directors have a legal standing to represent the companies or if the business rescue practitioners interim business practice rescue legislative have a right to take over and act on behalf of the companies.

"The Islandsite (Gupta's) directors want the court to postpone the matter for four weeks, to allow them to appeal their right to represent the company in this case, and not the Business rescue Practitioner. Sharma wants the postponement to apply to him as well.
"The state wants the main confirmation of the restraint to continue being heard," Seboka adds

The state wants to restrain the assets of Gupta family members in South Africa because it believes they are the proceeds of crime.
The interim restraint order was granted in June 2021, in terms of the Prevention of Organised Crimes Act (POCA).

"Sharma's assets that form part of the curator's inventory include his Sandton home valued at over R12 million. The property was featured on lifestyle television programme, Top Billing, and is owned through a UAE-registered company, Issar Global.

"Other assets include movable property valued at R500 000 and a R1.3 million sectional title home in Sandton. Properties owned by Gupta family company Islandsite that form part of the inventory include a house worth R21m in Constantia, near Cape Town and a R12m house in Saxonwold," Seboka further adds.

In 2011, the Free State Agriculture Department paid almost R25 million to Nulane Investments, which was owned by former Transnet board member, Iqbal Sharma, for the Vrede feasibility study. Nulane – represented by Sharma's brother-in-law Dinesh Patel – then negotiated and subcontracted the same feasibility study to forensic auditing firm, Deloitte, for R1,5 million.

They went further and subcontracted the work - already carried out by Deloitte - to Gateway Limited and paid them R19 million. The state alleges the funds were thereafter laundered into varied accounts including that of Island site Investments. It is for the money laundering that occurred that the Gupta family has now been linked to the case.

OFM News