CentralSA
Drugged sweets sold in Bloemfontein schools: SAPS
─── 15:08 Mon, 06 Jun 2022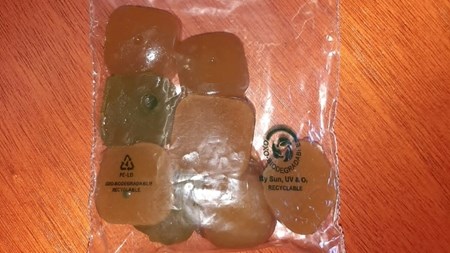 Bayswater police have reported that drug dealers are selling sweets infused with drugs to Bloemfontein school learners.
It is alleged that some learners are used as middlemen to sell these sweets to fellow learners.
Bayswater police station's Pinky Sekoera station tells OFM News these sweets are sold for R10.
She adds the learners reportedly show unusual behaviour after intake.
She further adds the drugs are suspected to be home-made, and have a very strong scent.
"It is happening everywhere in our schools here in Bloemfontein, this thing of home-made jelly sweets. Apparently there is someone who is giving it to learners to sell for him, but that person is unknown."
Bloemfontein Social Worker at Aurora Alcohol and Drug Centre, Rethabile Lenkoe, says these drugs may lead to psychotic episodes, anxiety attacks, and hallucinations. A child's metabolism and genetic make-up may influence what effect these drugs will have on a child.
Parents are urged to always keep track of what their children do with their phones, as these arrangements seem to be happening on social media platforms.
OFM News/Mpho Mohapi