CentralSA
#Estina: R25m fraud case postponed after heated proceedings
─── LUCKY NKUYANE 15:04 Fri, 24 Jun 2022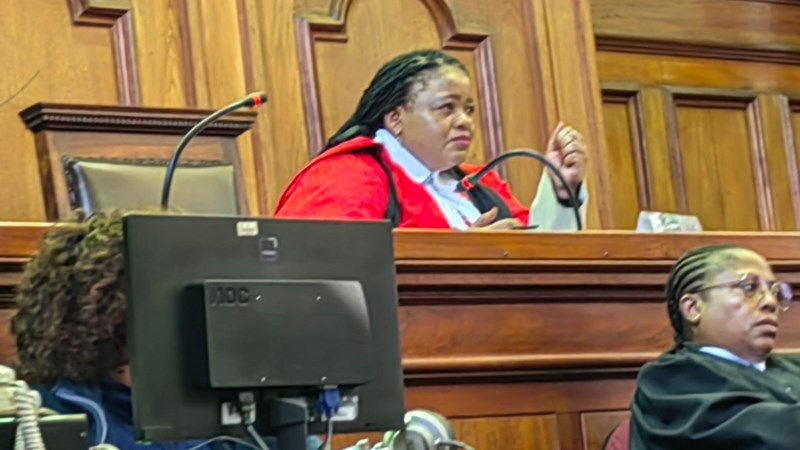 The pre-trial proceedings in the Estina or Vrede Dairy adjacent case have been postponed yet again following delays in the case management.
The Free State High Court Judge, Martha Mbhele, on Friday postponed the matter to 8 September 2022. Eight accused, including a Gupta lieutenant, Iqbal Sharma, former Free State department accounting officers and companies are charged with fraud and corruption, amongst others, after R25 million was allegedly looted and stolen with the feasibility study.
Emotions ran high in court between the State and lawyers representing accused, as the defence alleged that the State does not have its house in order and is delaying the trial. Judge Mbhele also raised her concerns with the delays in the case.
She told the State that she had postponed the matter and given parties involved in the matter four months to exchange documents.
"I gave you four months to deal with those issues so that if I come today I must be told that there has been progress so that we can continue. But we can't continue without knowing what has been done and if the parties are not interested to make any progress in the matter, I will make sure they do it," Mbhele told the Senior Counsel (SC) Adv. Nazeer Cassim.
The issue of 212b notices was mostly at the center of the heated debate between the State and defence lawyers. As per Cassim's argument, it's understood that some of the accused have submitted the notices whilst others failed to do so but with reasons.
But with the matter now postponed to September, the accused and the State have once again been afforded a chance to iron out any lingering issues pertaining to the case management, which would then allow them to proceed with the trial in 2023.
According to the National Prosecuting Authority's (NPA) Investigative Directorate (ID), Sindisiwe Seboka, the R25 million was allegedly paid to Sharma's Nulane Investments, purportedly to ascertain the feasibility of the Vrede Dairy Project under the "Mohoma Mobung" initiative, with the presumption that Nulane Investments had unique skills to perform the work.
This criminal case was also featured in the latest instalment of the State Capture report handed over to President Cyril Ramaphosa on Wednesday night by the chair of the commission and Chief Justice, Raymond Zondo.