Health
Oogsorgweek 2023
─── 10:29 Wed, 18 Oct 2023
Sponsored
10:29 Wed, 18 Oct 2023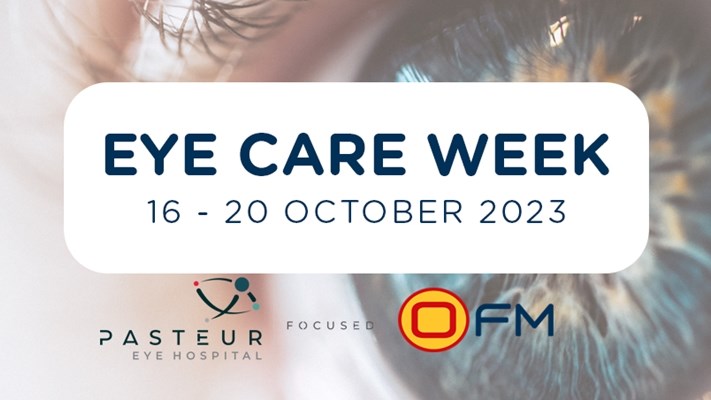 Jou oë is kosbaar… so neem stappe om hulle te versorg, en goeie visie te handhaaf.
Of jy nou sigprobleme in die gesig staar, of net wil verseker dat jou oë gesond bly, luister hieronder na die Oogsorgweek potgooie. Ons hoor van die kenners oor verskeie oogtoestande en hoe om jou oë lewenslank gesond te hou.
Moontlik gemaak deur Pasteur Ooghospitaal – 'n toonaangewende verskaffer van oogsorgdienste.
Dr. Karen Conradie van Pasteur Ooghospitaal in Bloemfontein vertel waarom almal 'n oftalmoloog moet besoek en gee ook 'n paar wenke om ooggesondheid te verbeter:
Dr. Johan Eloff van Pasteur Ooghospitaal in Bloemfontein praat oor katarakte:
Dr. Lynette Venter praat oor die invloed wat diabetes op sig het:
Dr, Chris Gouws praat oor die belangrikheid van die retina:
Dr. Karen Conradie gesels oor mites oor ooggesondheid: