Mid-Morning Magic
Mediese Maandag met MNI - Menopouse en insulienweerstandigheid
─── 09:00 Mon, 05 Apr 2021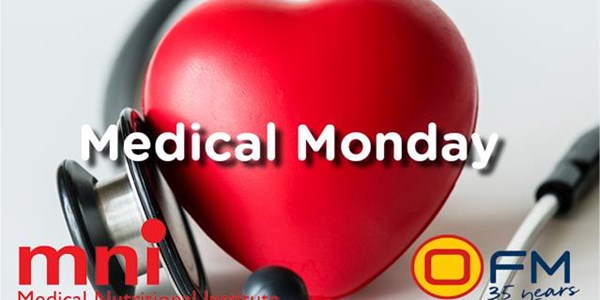 Yolanda gesels met met Sanja van Wyk, produk spesialis van die Medical Nutritional Institute, oor menopouse en die metaboliese syndroom.
Buiten die ongemaklike simptome wat gepaard gaan met menopouse, kan jou algehele gesondheids risiko ook verhoog.
Eerstens is daar 'n onderlinge verhouding tussen menopouse en insulienweerstandigheid. Ouderdom, hormonale verandering, die herverspreiding van vet in die liggaam of abdominale gewigstoename, dra alles by tot die ontwikkeling van Insulienweerstandigheid.
Baie studies toon verder 'n verhoogde risiko vir metaboliese sindroom by vroue in menopouse. Metaboliese Komponenete wat 'n rol speel is sentrale vetsug, insulienweerstandigheid, verhoogde cholesterolvlakke, Verhoogde bloeddruk en sistemiese inflammasie.
Luister verder na die gesprek onder.
DISCLAIMER: This content is not intended to be a substitute for professional medical advice, diagnosis or treatment. Always seek the advice of your physician or other qualified health provider with any questions you may have regarding a medical condition.
Mediese Maandag met MNI - Menopouse en insulienweerstandigheid: