Mid-Morning Magic
Mediese Maandag met MNI - Wintergesondheid
─── 09:00 Mon, 26 Apr 2021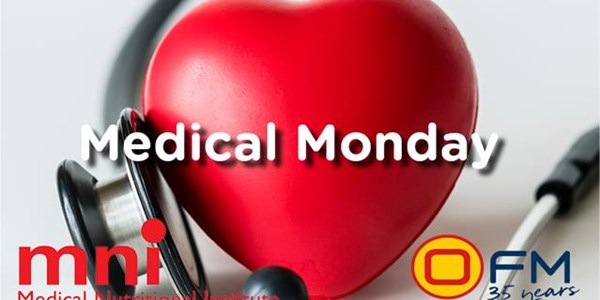 Yolanda Maartens gesels met Sanja van Wyk, produk spesialis van die Medical Nutritional Institute oor wintergesondheid.
Gedurende die winter kruip ons weg agter lekker los, dik klere en gee ons nie om vir die ekstra sentimeters om die middel nie.
Onthou, jou gewig speel 'n baie belangrike rol in jou gesondheid, en dit is verseker nie seisonaal nie.
Jou middellyf-omtrek is 'n aanduider van IW, 'n mediese toestand met baie negatiewe effekte in die liggaam. En met elke 1cm oormaat verhoog jou risiko om tipe 2 diabetes te ontwikkel. Daarom lê ons klem op sentimeters en nie noodwendig gewig op die skaal nie. Vir elke 1 cm wat jy verloor verlaag jy jou gesondheids-risiko!
Daarom is dit is belangrik om 'n maaltydplan te kies wat gesinsvriendelik is. As die hele gesin saam eet maak dit nie net die voorbereiding van etes maklik nie, maar dit dien ook as motivering en ondersteuning, wat 'n kern-rol speel in die sukses van jou poging gedurende die winter.
Die insulien vriendelik CAPE maaltydplan is wetenskaplik ontwerp vir beter gewigsverlies resultate en dit is 'n gesonde volhoubare eetplan vir die hele gesin.

MNI bied ook 'n oefenprogram wat help met energie en vetverbranding. Dit behels 'n aantal fokus oefeninge, saamgestel vir beginners en diegene met beperkte tyd. Met die voordeel dat jy dit op 'n wintersoggend in jou eie huis kan doen.

Besoek gerus MNI se webtuiste vir jou gratis eetplan en oefenprogram.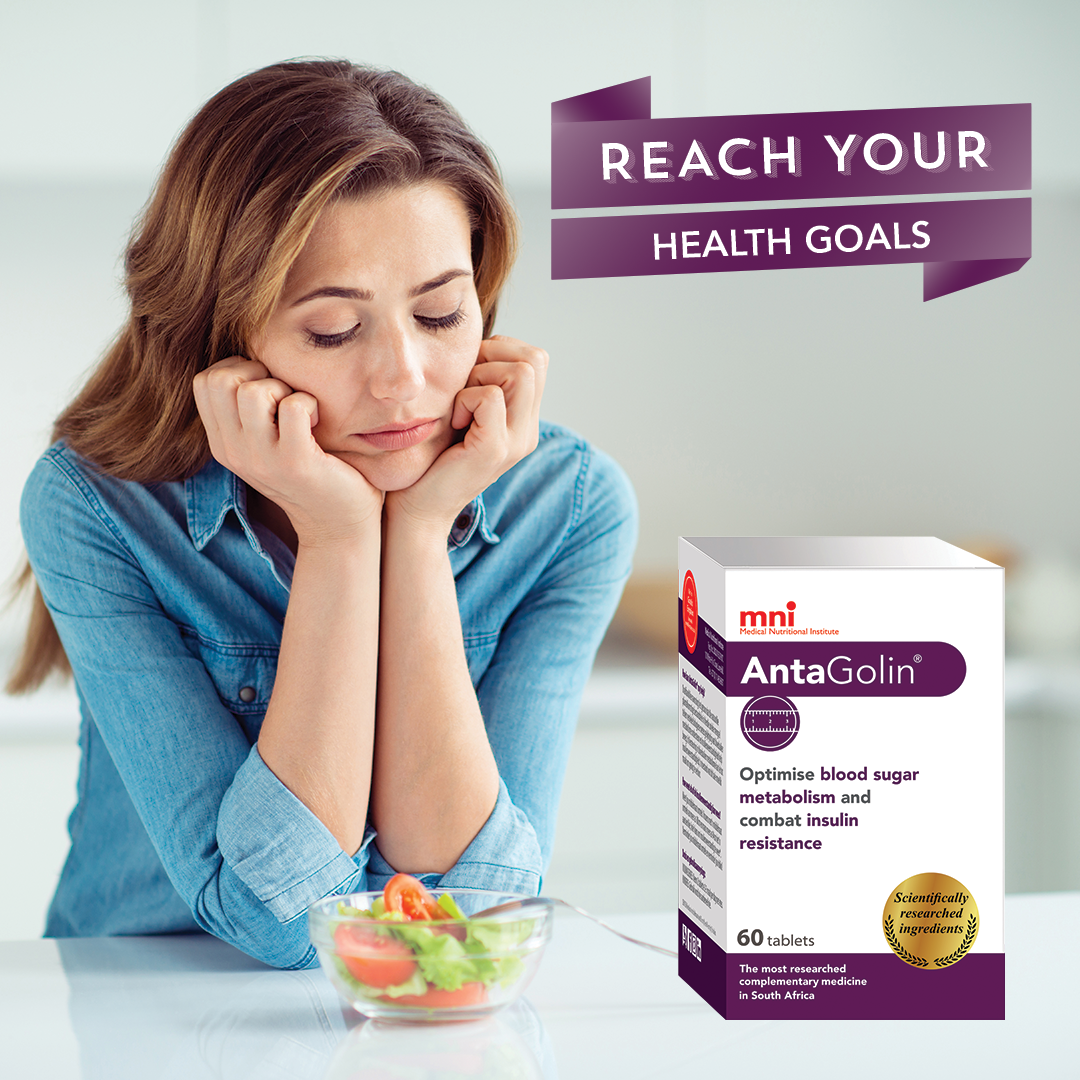 AntaGolin is spesifiek geformuleer om insulienweersandigheid te beveg en metabolisme te optimaliseer. Daardeur word eerstens verdere gewigstoename verhoed, bloedglukose stabiliseer dan kan gewigsverlies plaasvind.
AntaGolin bevat die unieke insul x2 mengsel van wetenskaplik natuurlike bestanddele, dit teikenveelvuldige biochemiese roetes wat 'n rol speel in glukose en vet metabolisme asook die optimalisering van insulien. AntaGolin help só die liggaam om minder vette berg en meer vet te verbrand.
Vir meerbesonderhede besoek http://www.mnilifestyle.co.zaof stuur 'n epos aan expert@mnilifestyle.co.za.
DISCLAIMER: This content is not intended to be a substitute for professional medical advice, diagnosis or treatment. Always seek the advice of your physician or other qualified health provider with any questions you may have regarding a medical condition.


Mediese Maandag met MNI - Wintergesondheid: