Mid-Morning Magic
Unpacking Insulin Resistance with MNI: Holistic approach to weight and wellbeing
─── 12:00 Fri, 24 Sep 2021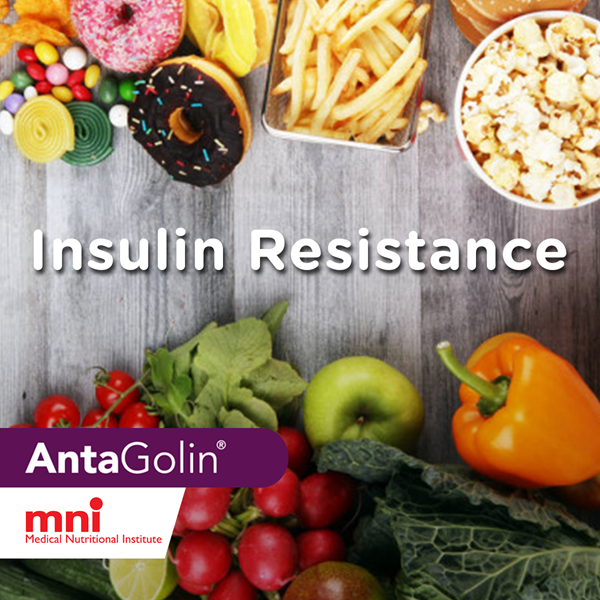 On today's episode of Unpacking Insulin Resistance with MNI, Mid-Morning Magic's Yolanda Maartens speaks to Sanja van Wyk, product specialist at the Medical Nutritional Institute, about MNI's holistic approach to health, weight and wellbeing.
Insulin is a hormone that directly effects metabolism, weight gain, aging and overall health.
Fighting the fat is a daily battle for many of us (recent stats suggest up to a third of South Africans are overweight or even medically obese), not just because of feelings of low self-worth, but because we all know that being overweight can lead to all sorts of health issues including type 2 diabetes. Lifestyle changes are always recommended to regain a healthier weight, but in the modern world, not all of us have the time or the capability of exercising more frequently or planning healthy regular meals. Some of us could use a little help.
Why be concerned about Insulin Resistance?
Insulin is a hormone that plays a dominant role in regulating blood sugar and body fat percentage. Under certain conditions, the body becomes blunted to the regulatory effects of insulin. When this happens, the normal mechanism starts to fail and "insulin resistance" sets in. As a result, blood sugar levels start to climb. To compensate the body increases its production of insulin, thereby causing insulin levels to rise. When it comes to regulating blood sugar, rising insulin levels are beneficial as it helps to keep rising sugar under control. However, when it comes to regulating body fat percentage, rising insulin levels spells somewhat of a disaster. This is because the hormone insulin not only makes the body more effective at storing fat but also makes it more difficult to burn fat. The result is that your metabolism effectively slows down. You will probably gain weight easily and have trouble losing weight despite dieting.
Combat insulin resistance and blood sugar control
At MNI, they have carried out extensive research into the underlying causes of weight gain and the reason so many of us find it difficult to successfully lose weight. They researched quality ingredients with proven proficiency in managing blood sugar levels and to combat insulin resistance. Then they researched and developed the perfect blend of these ingredients to perfect a unique formula that is a scientifically - proven and a trusted aid to weight loss, AntaGolin®.
AntaGolin® is more effective than ever. MNI has improved the formulation of the unique blend by adding Phlorodene™ to enhance glucose metabolism. Phlorodene™ is a propriety formulation which can help to inhibit the reabsorption of glucose in the kidney. This in turn and in combination with our other quality ingredients, helps lower blood sugar and combats insulin resistance which assists with bodyweight reduction and blood sugar control.
AntaGolin® updated extra strength formulation contains a unique blend of scientific-natural ingredients that work together to give your body the extra help it needs to combat insulin resistance and optimise blood sugar metabolism no matter what eating plan you are on.
AntaGolin® extra strength from MNI is your trusted weight-loss solution
To download an insulin friendly meal plan for the whole family, visit mnilifestyle.co.za.
Unpacking Insulin Resistance with MNI: Holistic approach to weight and wellbeing: