Mid-Morning Magic
#OFMKunsteklop - Die Rhapsody Orkes is reg vir Kersfees
─── 09:30 Wed, 24 Nov 2021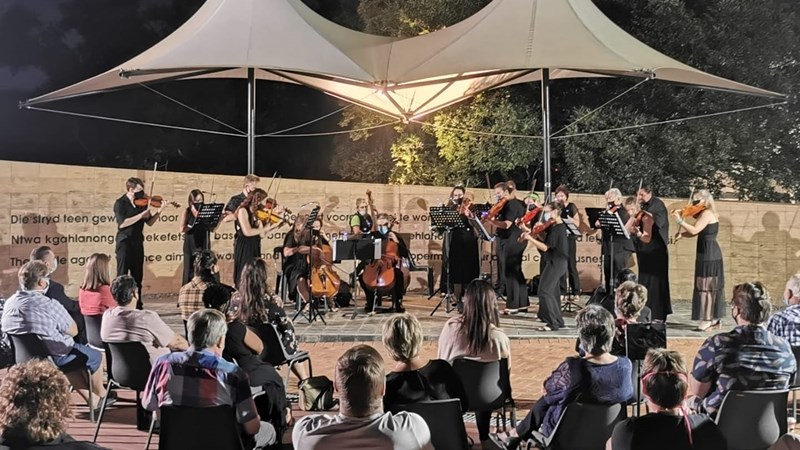 Heinrich Lategan Dirigent-Direkteur van musiek by die Rhapsody Orkes sluit by Yolanda Maartens aan. Luister na die potgooi hieronder.
The Rhapsody Orchestra is in 2020 gestig deur Heinrich Lategan en 'n aantal eendersdenkende kollegas en vriende. Die lede het almal 'n ongelooflike liefde vir musiek en die sosiale element wat musiekmaak meebring.
Lees Ook: Yonder Hartsfees het iets vir almal
Op 4 Desember 2021, vanaf 14:00 tot 21:00, bied die Rhapsody Orkes 'n kerskonsert en kersmark aan by Lochshoek Farm for All.
Lochshoek Farm for All, is geleë 10 minute anderkant Makro op die N8 en bied 'n ontspannende atmosfeer met 'n deli en bakery, staproetes, voerkraal, ponieritte, en springkasteel.
Verdere produkte wat beskikbaar gaan wees vir markgangers sluit in handgemaakte seep, vrugtekoek, platter borde, Christelike serpe, vellies, leer dasse, besonderse décor, blom patroon dames klere, juwele, en nog vele meer.
Wat die honger en dors aanbetref, bied Lochs hoek die ongelooflikste woodfired pizza en hanteer die kroeg! By die kos stalletjies kan mens ook baie geniet soos 'n koffie en 'n sny koek, of selfs kerrie en rys, samoosas, rump paninis, haloumi, of boerewors.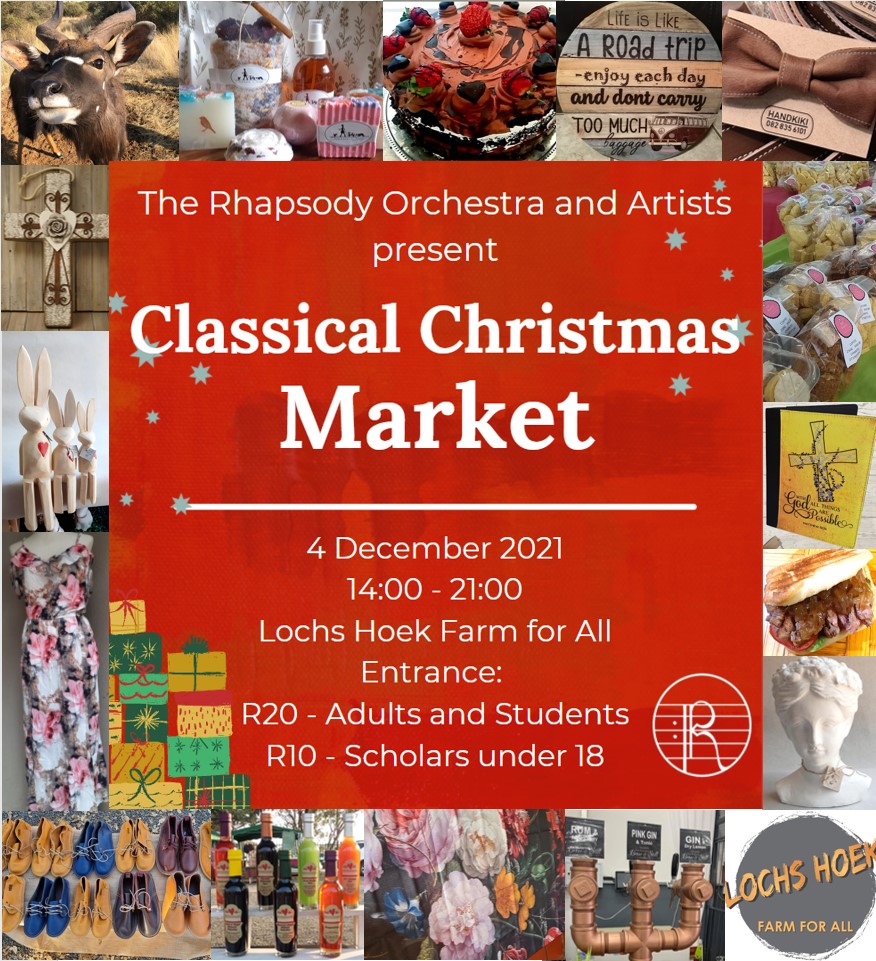 Maar die hoogtepunt wat die hele dag gehandhaaf gaan word is die unieke program Kersmusiek. Musikante sluit onder anderre in die manne van Jewel Voices, Moira van der Merwe en haar Tiroolse klokke, en natuurlik, die Rhapsody Orkes.
Klik hier vir meer inligting: https://www.facebook.com/events/261675599305795?ref=newsfeed.