News
Agri News Podcast: Choose your braai meat according to budget
─── ELSABÉ RICHARD 11:34 Fri, 24 Sep 2021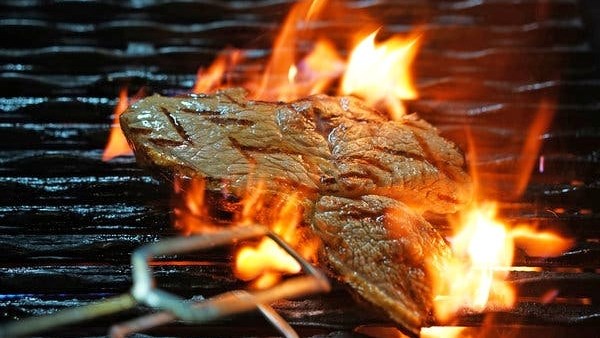 To celebrate Heritage Day, also known as National Braai Day, on Friday, 24 September, the order in which budget-conscious consumers should choose meat for the braai is pork, chicken or beef, and only then mutton or lamb.
This was according to Paul Makube, senior agricultural economist at FNB. Statistics South Africa's latest monthly inflation report published on Monday 20 September, showed that the food and non-alcoholic beverages product category was the second largest contributor to the annual inflation rate in August, recording an increase of 6,9%.
Al Mawashi South Africa is looking to buy cheaper live exports to the Middle East directly from farmers in the country. There has been some controversy surrounding Al Mawashi and the exports of live sheep from South Africa to the Middle East. OFM News had previously reported that there have been quite a few court cases surrounding this topic. According to Janine Ryan, managing editor of Farmer's Weekly, Al Mawashi South Africa has now entered into offtake agreements with some commercial farmers.
AND
Namibia has detected a new strain of foot-and-mouth disease in the country that has infected thousands of cattle. According to SABC News the viral disease, which causes lesions and lameness in cattle, sheep and other cloven-hoofed animals but does not affect people, was first detected in May in the Zambezi region bordering neighbour Zambia. But, despite high vaccinations in the affected herds, worried officials noted that infection rates remained high and decided to investigate further. The agriculture minister said in a statement on Thursday that the new strain was detected in early August for the first time in the southern African nation, adding that investigations found it was introduced into the country from Zambia through the illegal cross-border movement of livestock. The outbreak of the virus could affect meat exports from Namibia, which is allowed to export beef to China, EU, and United States.
OFM News