SA
Don't dare call for a tax revolt: Mboweni
─── 07:03 Thu, 16 Jul 2020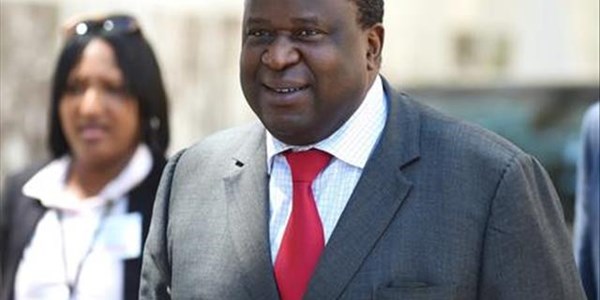 Finance minister Tito Mboweni on Wednesday warned the Freedom Front Plus not to repeat a call for a tax revolt, saying whoever did so would land in legal trouble.
The threat came from FF Plus MP Wouter Wessels in the debate on the new division of revenue bill, tabled as a result of the special adjustment budget Mboweni brought to parliament last month in response to the Covid-19 pandemic.
"It is incorrect for Honourable Wessels to threaten a tax revolt in the House of Assembly. That is a very serious threat you are making and I am sure that threat cannot be repeated outside the House because you will get into serious trouble."
Mboweni, closing the debate, also rounded on Democratic Alliance MP Geordin Hill-Lewis, suggesting that the advice and warnings he had conveyed to him in correspondence and cited during the debate was offensive in that it smacked of racial superiority.
"I think it is incorrect to use this House to try and present yourself as of superior mind with a superiority complex who seeks to undermine the efforts of those of us who work day and night to make this country a success. I do not take kindly to anybody who comes and displays some kind of racial superiority here," Mboweni uncharacteristically lashed out.
"I hate it, I don't like it, and desist from that."
The budget provides R500 billion for health care, welfare and other extraordinary efforts necessitated by the health crisis.
Mboweni reiterated his wish to move South Africa to a zero-based budgeting approach as it negotiates the economic fallout of the health crisis, which was expected to shave R300 billion off the state's revenue in the current year, and see the budget deficit and state borrowings balloon.
"We should seek going forward to be on a zero-based budgeting system. That system will allow us to prioritise even more of those items which are unavoidable, are growth-enhancing and will assist in propelling the economy going forward," he said.
"We have to ensure that every cent reaches the purpose for which it was budgeted. We have to ensure that the thieves and wolves at the door are kept away. We have to ensure that our people indeed benefit from whatever little we have."
African News Agency