SA
#CoronavirusSA: Malema condemns border closure
─── LUCKY NKUYANE 06:07 Fri, 15 Jan 2021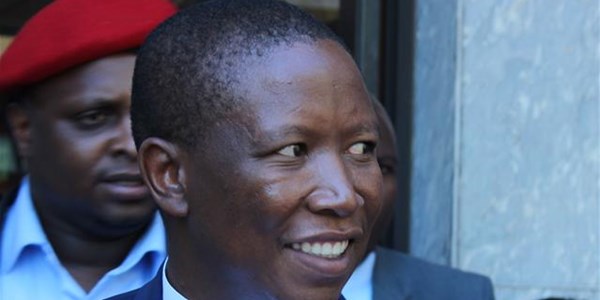 EFF leader Julius Malema has condemned the closure of 20 borders between South Africa and neighbouring countries - including Zimbabwe, Botswana and Lesotho.
Due to the rapid spread of the second wave of COVID-19 in South Africa - President Cyril Ramaphosa on Monday announced the Maseru Bridge and Ficksburg border posts will be closed until February 15.
During a virtual media briefing, he also mentioned that people will still be allowed to enter the country for the transportation of fuel and cargo, among other exceptions.
However, Malema says it does not make sense to close these borders but still allow inter-provincial travel.
He says the closing of the borders between Lesotho and the Free State suggests that there is a special type of coronavirus in Lesotho which is more dangerous than the one in the Free State.
"The closing of borders within the Southern African Development Community (SADC) has nothing to do with corona but reveals a self-hate and desire to appear tough to European nations who have closed their ports of entry to us, yet they come as they please into our own country," Malema says.
Mere days ago, the two borders experienced severe congestion, with hundreds of frustrated holidaymakers braving long queues before they could be processed for entry back into South Africa.
OFM News