SA
Reviewed Vrede report could seal Mkhwebane's fate
─── OLEBOGENG MOTSE 06:09 Wed, 03 Mar 2021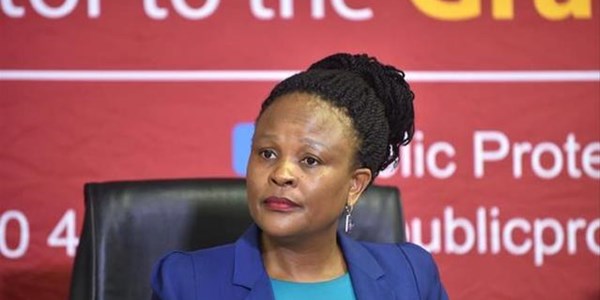 Public Protector Busisiwe Mkhwebane's initial failure to probe the involvement of politicians in the controversial Vrede dairy report is amongst six of her most controversial reports that could result in her ousting as protector of the land.
A recent report by an independent panel looking into Mkhwebane's performance as the incumbent Public Protector has found "prima facie" evidence of misconduct and incompetence that could result in her being the first head of a chapter nine institution in the country, to be given the boot by the National Assembly.
The panel made up of Justice Bess Nkabinde and Advocate Dumisa Ntsebeza preface in the report that they, as a collective, do not have the powers to invoke section 194 of South Africa's Constitution, which makes way for an inquiry against the Public Protector.
Only the National Assembly can do that, explains the panel.
Whilst Mkhwebane has come under fire for the initial report, it was in fact her predecessor, Thuli Madonsela, who launched the investigation into the project.
The report was publicised in 2018 and promptly taken on judicial review in the North Gauteng High Court by the Democratic Alliance (DA) for the PP's failure to address the involvement of politicians in the project - essentially narrowing the scope of Madonsela's initial investigation.
In May 2019, Judge Ronel Tolmay who presided over the review set Mkhwebane's 2018 Vrede Dairy report aside declaring it unconstitutional and invalid for failing to acknowledge that a provincial executive council does have the powers to discipline the head of a government department.
OFM News