The Joyride Blog
TJR - What's On The Menu
─── 17:25 Thu, 18 Feb 2021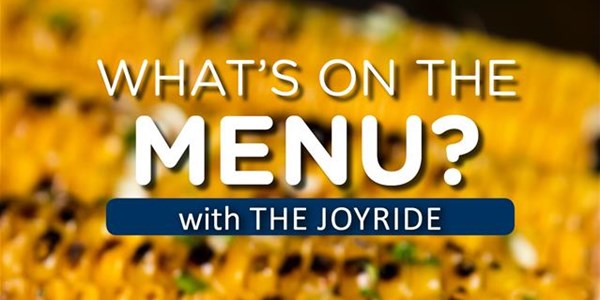 Our favorite chef Maradine Whitehorn is back with one of her easy to make recipes that will make you feel like a super chef. This week, she helps us make our own ice-cream.
Black Ice cream
Ingredients
4 egss seperated
15 g Activated charcoal
1 can condense milk
500 ml cream
Directions
In a bowl combine condensemilk
Egg yellow and activated charcoal. Mix well. In a seperate bowl whip cream till stiff peaks. Fold into charcoal mix. In a small bowl whip egg white till stiff peaks fold into charcoal and cream mix. Freeze for at least 4 hours.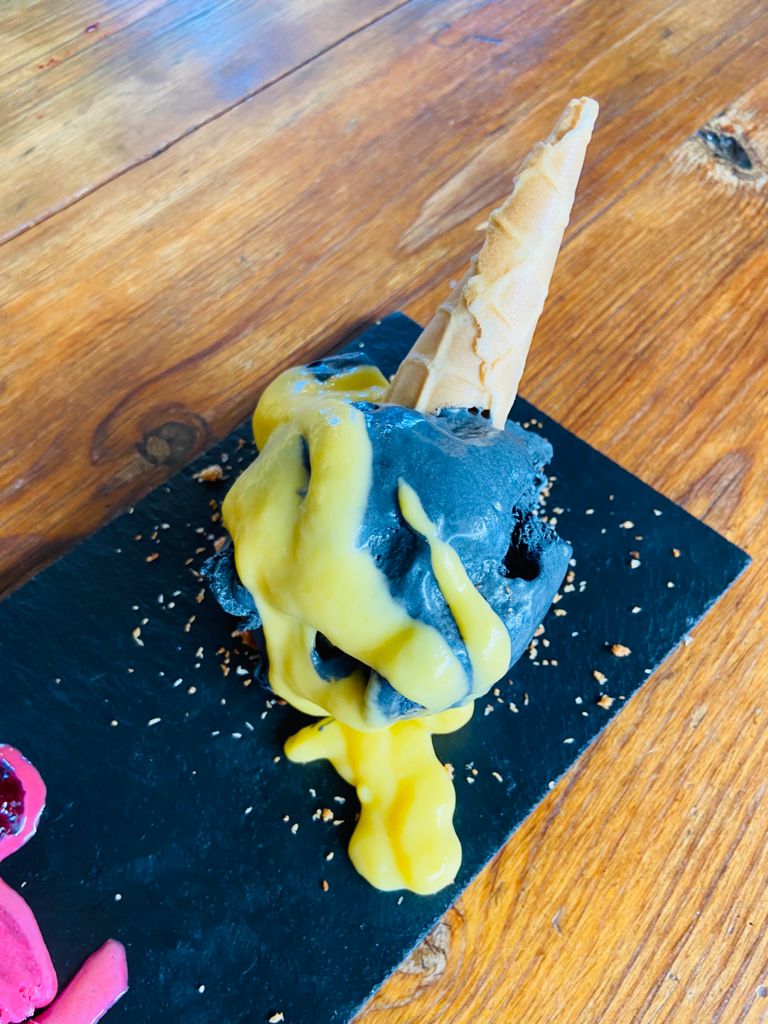 Tahini Ice cream

Ingredients

200 g milk, full-fat
400 g tahini
500 g heavy cream
100 g honey
lemon zest, of 1 lemon
To serve

ice cream cones
honey sesame bars, finely chopped
Method
Add all of the ingredients into a bowl and whisk very well, for 2-3 minutes.
Pour the mixture into an ice cream maker and beat it in batches, until it has the smooth and soft texture of ice cream. The time needed depends on your ice cream. You will have to do that until the ice cream freezes well and has the desired consistency.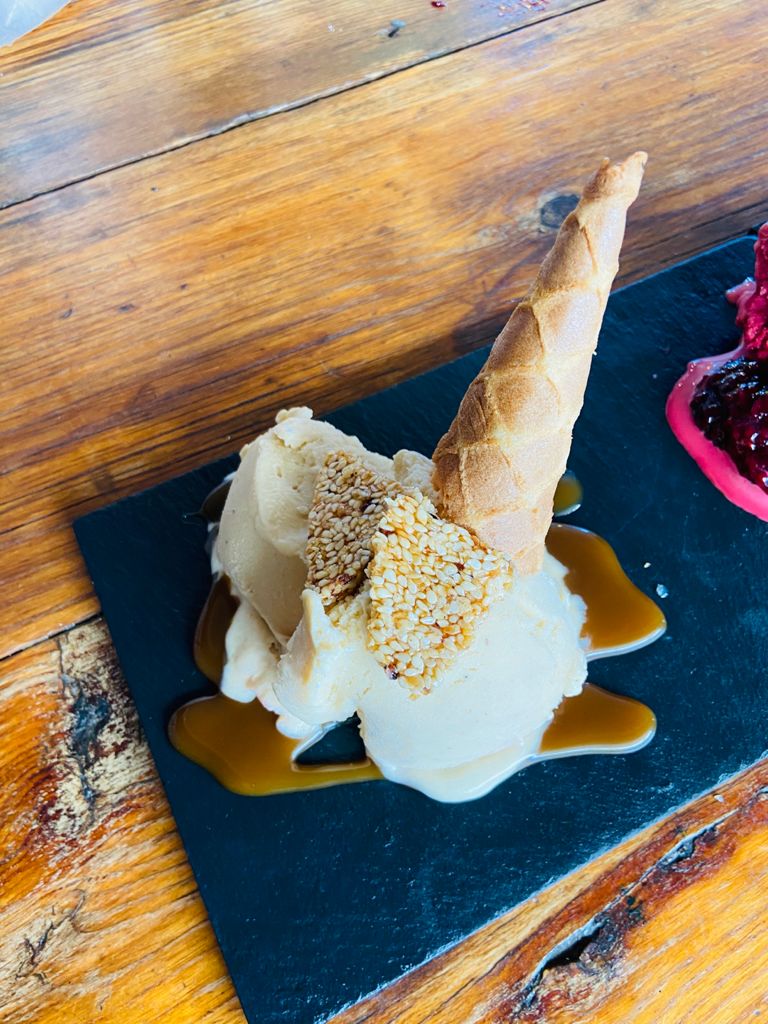 Beetroot Ice cream

Ingredients

300g beetroot
225ml double cream
200ml full cream milk
Sea salt
4 medium egg yolks
200g golden caster sugar

1. Put a pan of water on to boil. Scrub the beetroot clean, but don't peel it. When the water is boiling, add the beetroot. Cover the pan with a lid and simmer for 1 hr till the beetroot is tender when your pierce it with a skewer. Drain, rinse under cold water and set aside.
2. Peel the beetroot, roughly chop it and blitz in a food processor or blender till smooth.
3. Pour the cream and milk into a pan. Add a pinch of salt. Gently heat the cream, stirring often, for 5 mins till the mixture comes to the boil. Take off the heat and set aside.
4. Crack the egg yolks into a bowl (keep the white for meringues) and whisk in the sugar with an electric whisk. Whisk them together for a few mins till the mix turns pale.
5. Slowly trickle the cream mix into the eggs and sugar, whisking as you add it. Once all the cream is added, stir in the beetroot purée.
6. Pour the mixture into your ice cream maker and follow the manufacturer's instructions to churn. No ice cream mixer? Pour into a freezerproof tub and freeze till solid, stirring with a fork every 2 hrs to break up any ice crystals till the ice cream is smooth. Store in a freezerproof tub in the freezer for up to 3 months.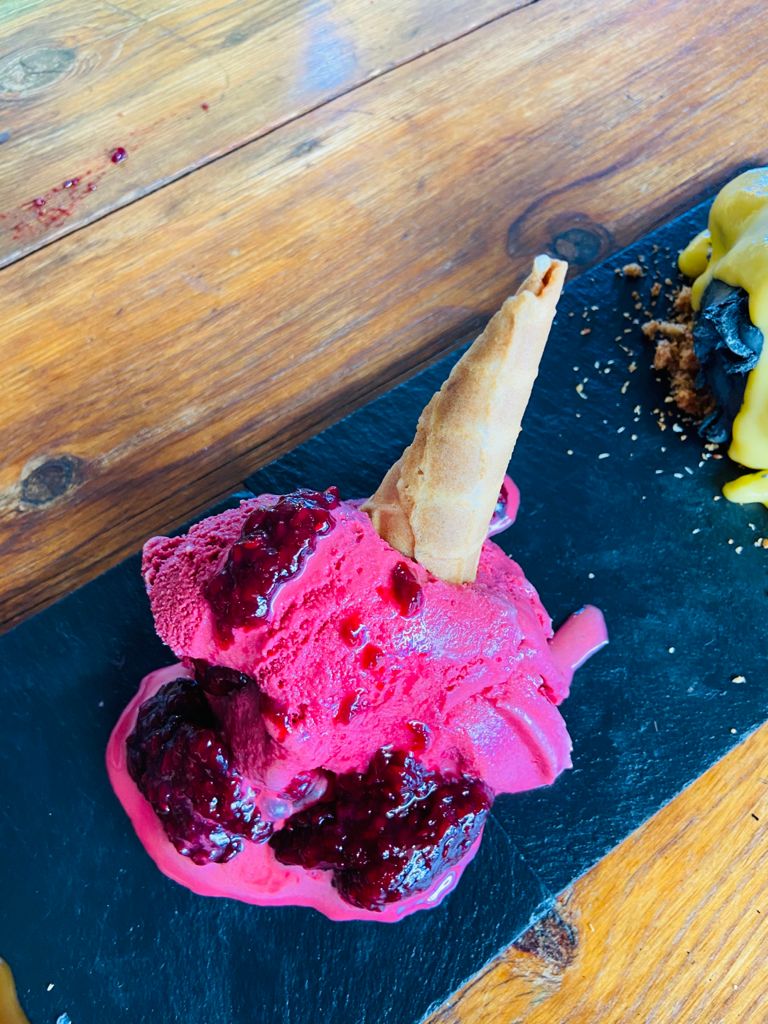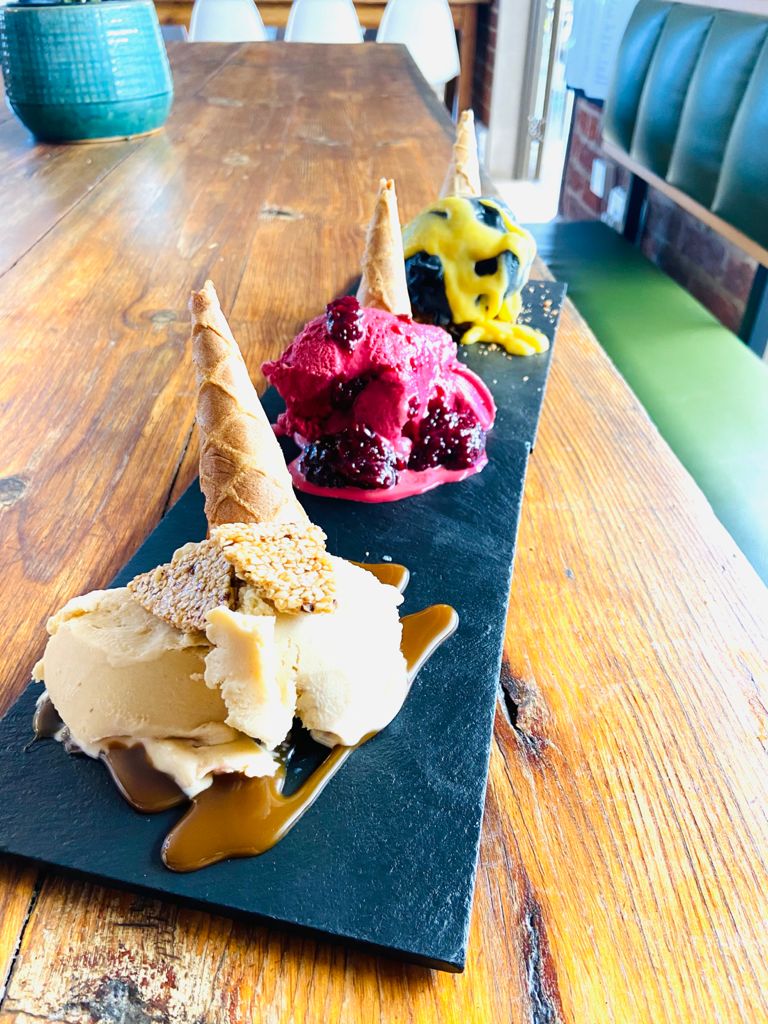 TJR - What's On The Menu: