The Joyride Blog
What's On The Menu - The last of the summer desserts
─── 17:15 Thu, 29 Apr 2021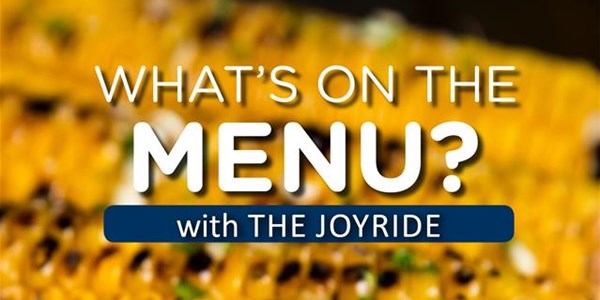 Chef Maradine's marshmallow tart and key lime pie are the perfect way to say goodbye to the last few warm days before winter settles in.
Marshmallow tart
INGREDIENTS
1 packet strawberry or raspberry jelly
1 x 385 g can condensed milk
125 ml (½ C) lemon juice
500 ml (2 C) cream, whipped to stiff peaks
1 x 440 g pineapple pieces
150 g marshmallows
200 g Tennis biscuits, roughly crushed

METHOD
Prepare the jelly according to the instructions on the packaging.
Refrigerate the jelly until it just begins to thicken, but not yet set.
Pour the condensed milk into a large bowl and whisk in the lemon juice.
Fold the whipped cream into the condensed milk mixture.
Stir in the jelly.
Add the pineapple pieces.
Spoon a layer of crushed biscuits into a fridge tart dish.
Spoon a layer of the fridge tart mixture over the biscuits. A layer of marshmallows.
Repeat, alternating the layers, until all the biscuits and fridge tart mixture has been used.
Refrigerate the fridge tart for a couple of hours or overnight until set.
Decorate with the reserved marshmallows and serve.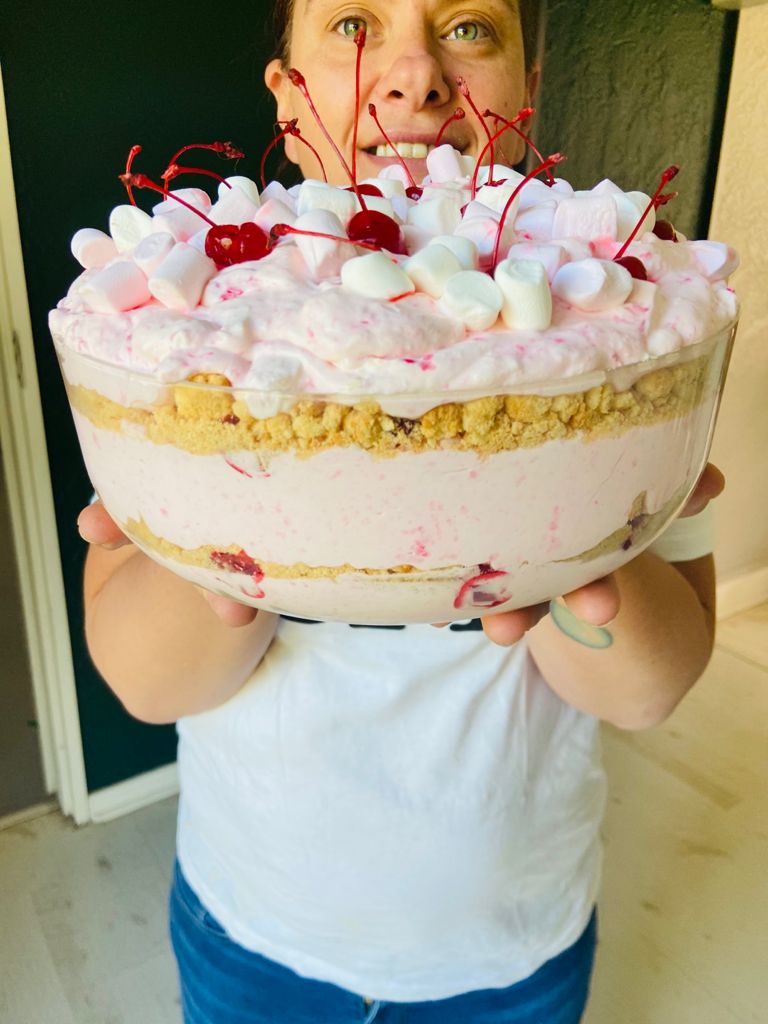 Key lime pie
INGREDIENTS
FOR THE CRUST
1-1/2 cups finely crushed Tennis biscuits
1/3 cup packed light brown sugar
4 tablespoons unsalted butter, melted
FOR THE FILLING
Two cans sweetened condensed milk
1 cup plain Greek yogurt
1 tablespoon grated lime zest
3/4 cup fresh lime juice

FOR THE TOPPING
1 cup cold heavy cream
2 tablespoons confectioners' sugar
1 teaspoon grated lime zest
8 to 10 thin lime slices

INSTRUCTIONS
FOR THE CRUST
Preheat oven to 180 and set an oven rack in the middle position.
In a medium bowl, combine the graham cracker crumbs, brown sugar, and melted butter; stir with a fork first, and then your hands until the mixture is well combined. Using your fingers and the bottom of a glass or dry measuring cup, press the crumbs firmly into the bottom and up the sides of a pan.
Bake for 10 minutes, until just slightly browned. Let the crust cool on a wire rack.

FOR THE FILLING
Lower the oven temperature to 160.
In a large bowl, whisk together the sweetened condensed milk, yogurt, lime zest, and lime juice. Pour the thick mixture into the warm graham cracker crust. Bake for 15 minutes, until the filling is almost set; it should wobble a bit. Let cool at room temperature for 30 minutes, then place in the refrigerator to chill thoroughly, about 3 hours.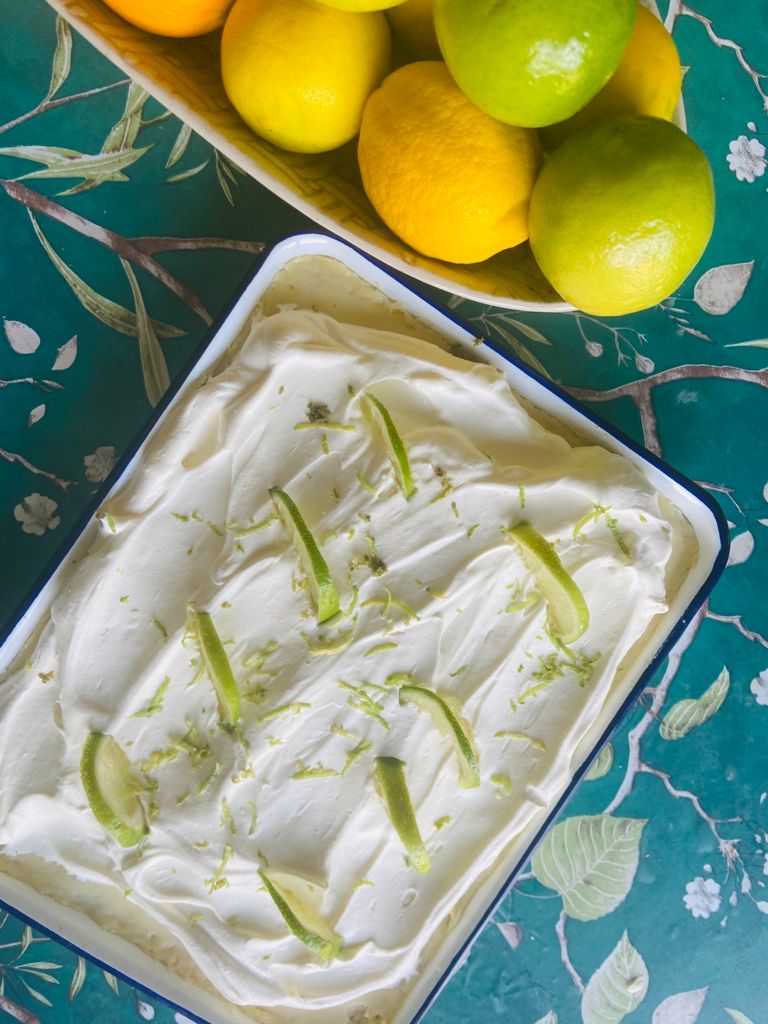 What's On The Menu - Marshmallow Tart: