The Joyride Blog
What's on the Menu - Tomato soup with deep fried feta
─── 17:05 Thu, 22 Jul 2021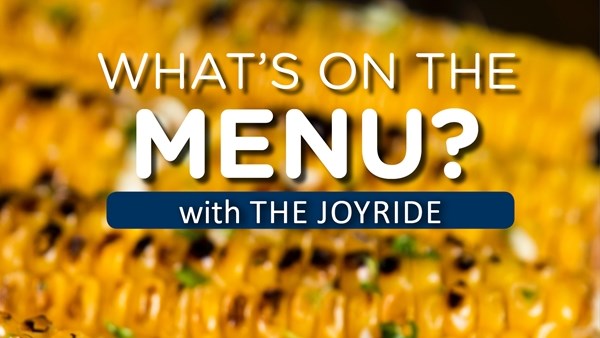 Chef Maradine knew we are all in need of a warming soup this week. So, she came up with this winner!
TOMATO SOUP
1.2 kg Roma tomatoes , halved lengthwise
1 can whole peeled tomatoes
6 whole cloves garlic , peeled and smashed with the back of a knife
3 tablespoons olive oil
salt and freshly ground black pepper
1 large yellow onion, chopped
3 tablespoons tomato paste
4 cups vegetable or chicken broth
2 cups lightly packed fresh basil leaves , roughly torn

Preheat oven to 220°C. Place tomatoes on a baking tray with the garlic cloves. Drizzle with 2 tablespoons of oil, season with salt and pepper, and roast for about 25 minutes, or until soft and charred on the tops.
While tomatoes are roasting, heat 1 tablespoon of oil in saucepan over medium-high heat. Add the onion, cook while occasionally stirring, until the onion is transparent. Stir the tomato paste through onion; pour in the broth/stock; season with extra salt; cover and bring to a boil.

Reduce heat to low; simmer for about 15 minutes. Add the tomatoes, garlic and basil to the broth (save 2 tablespoons of basil to use as garnish if you wish); continue to simmer until the basil is just soft (about 2 minutes). Blend soup using a stick blender until smooth.
Optional: Pour the soup through a strainer or colander to remove any skins and thick tomato pieces, for a smoother soup.
Sprinkle with extra basil, shaved parmesan cheese.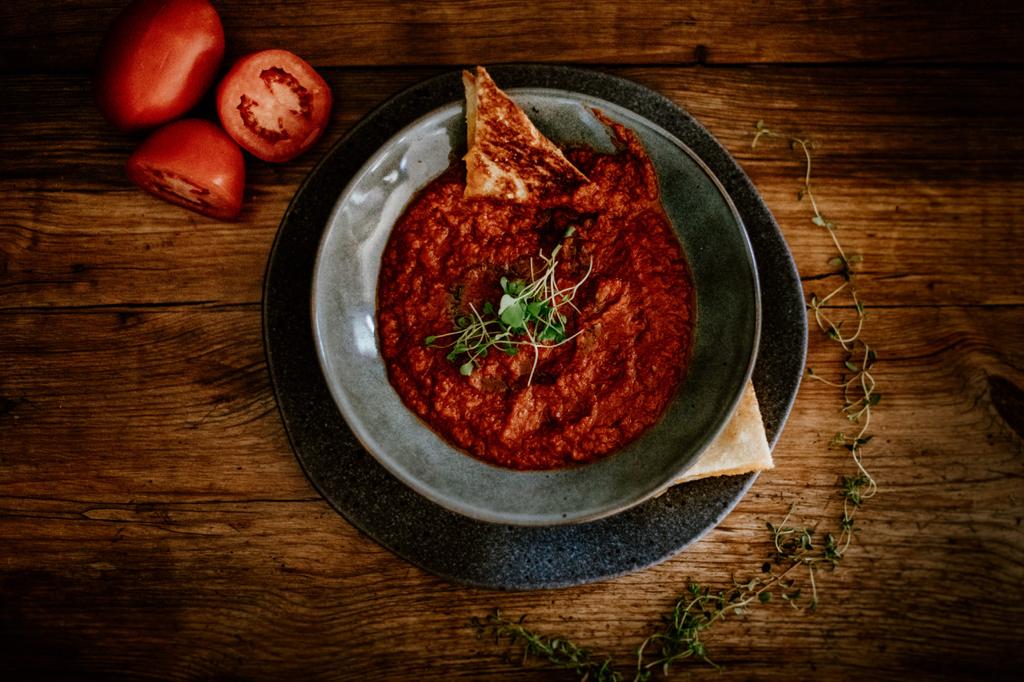 DEEP FRIED FETA
250g feta cheese
2 eggs
1 tsp of paprika
1 tsp of freshly ground pepper
flour, enough to coat the feta
Breadcrumbs enough to coat feta
olive oil for frying

To prepare the fried feta, start by cutting the feta cheese into little blocks, about 1,5cm thick.
Crack the eggs into a bowl and beat with a fork. Into another bowl add the flour, the paprika and the pepper and mix with a spoon, to combine the ingredients. Into a third bowl, add the breadcrumbs.
Roll each piece into the eggs and then in the bread crumbs , so that all sides are covered.
Heat about 6-7 tbsps of olive oil into a frying pan, just enough to cover the bottom of the pan and fry the feta until nicely colored. Use a slotted spoon to flip the fried feta, so that it is nicely colored on all sides. When done, place on some kitchen paper to absorb the extra oil.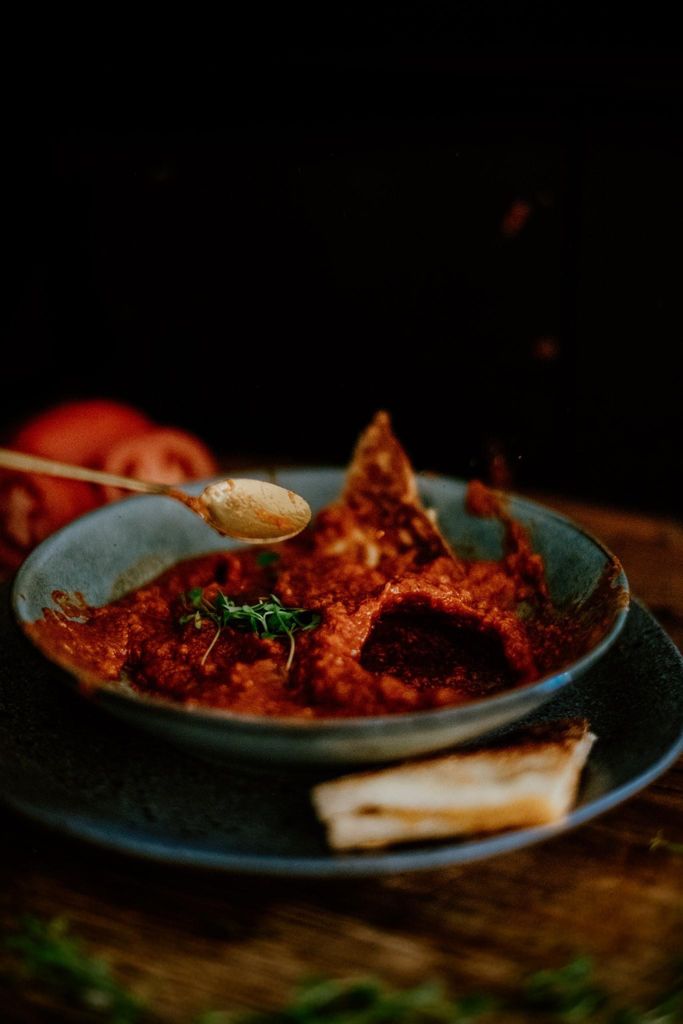 What's on the Menu - Tomato Soup: