The Joyride Blog
What's on the Menu - Braai dessert
─── 17:33 Thu, 23 Sep 2021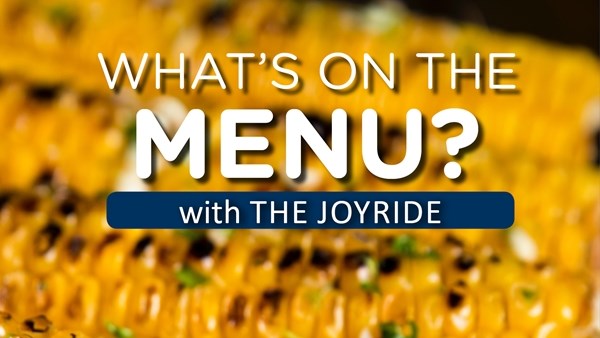 Chef Maradine serves us a great dessert recipe - just in time for everyone's Heritage Day braai.
S'MORES
Chocolate ganache
2 cups chocolate
1 cup heavy whipping cream

1. Add the chocolate chips to a medium sized bowl and set aside.
2. Add the heavy whipping cream to a microwave safe bowl or measuring cup and heat for about 1 minute, keeping an eye on it. Remove from the microwave just before it bubbles up.
3. Pour the warm cream over the chocolate and allow to sit for 3-5 minutes.
4. Gently stir the cream and chocolate together until they come together to a smooth consistency.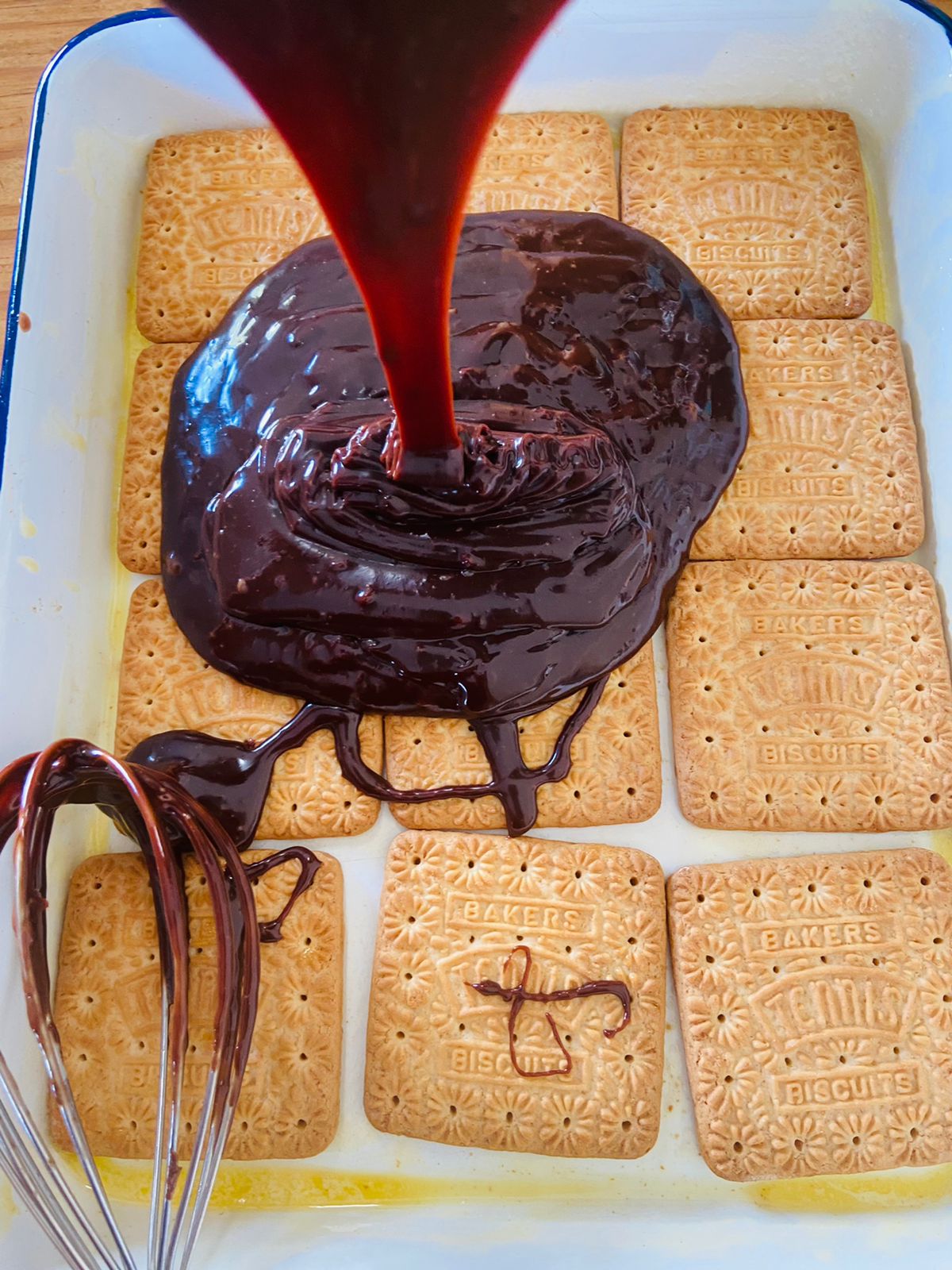 Marshmallow fluff
4 large egg whites
1 cup (200g) granulated sugar
1/2 teaspoon cream of tartar
1 teaspoon pure vanilla extract

Place egg whites, sugar, and cream of tartar in a heatproof bowl. Set bowl over a saucepan filled with simmering water. Do not let it touch the water.
Whisk constantly until sugar is dissolved and mixture has thinned out, about 4 minutes. The mixture will be thick and tacky at first, then thin out and appear frothy on top. To test that it's ready, you can use your finger or an instant read thermometer. Lightly and quickly dip your finger and rub the mixture between your thumb and finger. You shouldn't feel any sugar granules.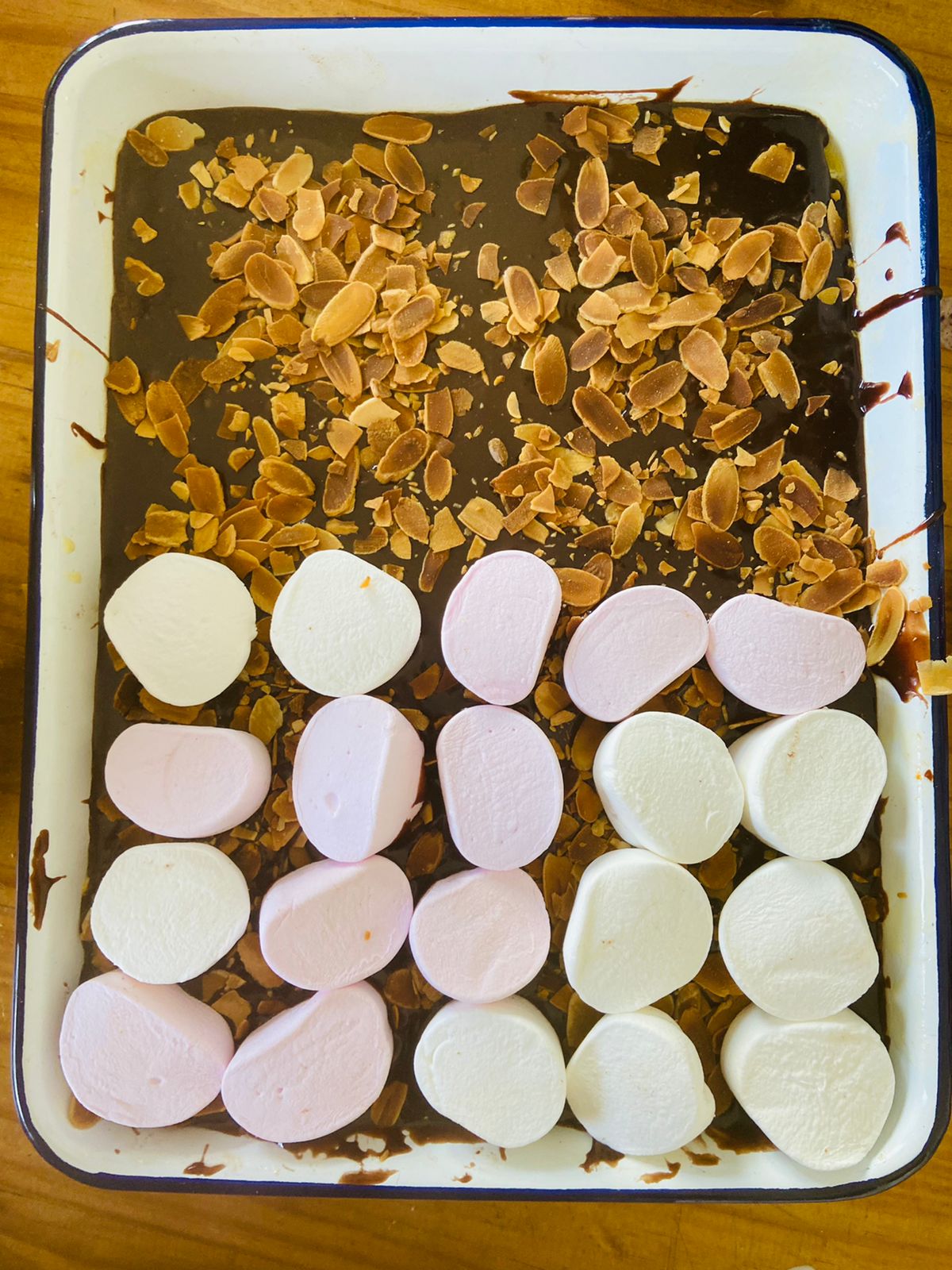 Remove from heat. (No need to let it cool down before continuing.) Add the vanilla extract, then using a handheld or stand mixer fitted with a whisk attachment, beat on high speed until stiff glossy peaks form, about 5 minutes.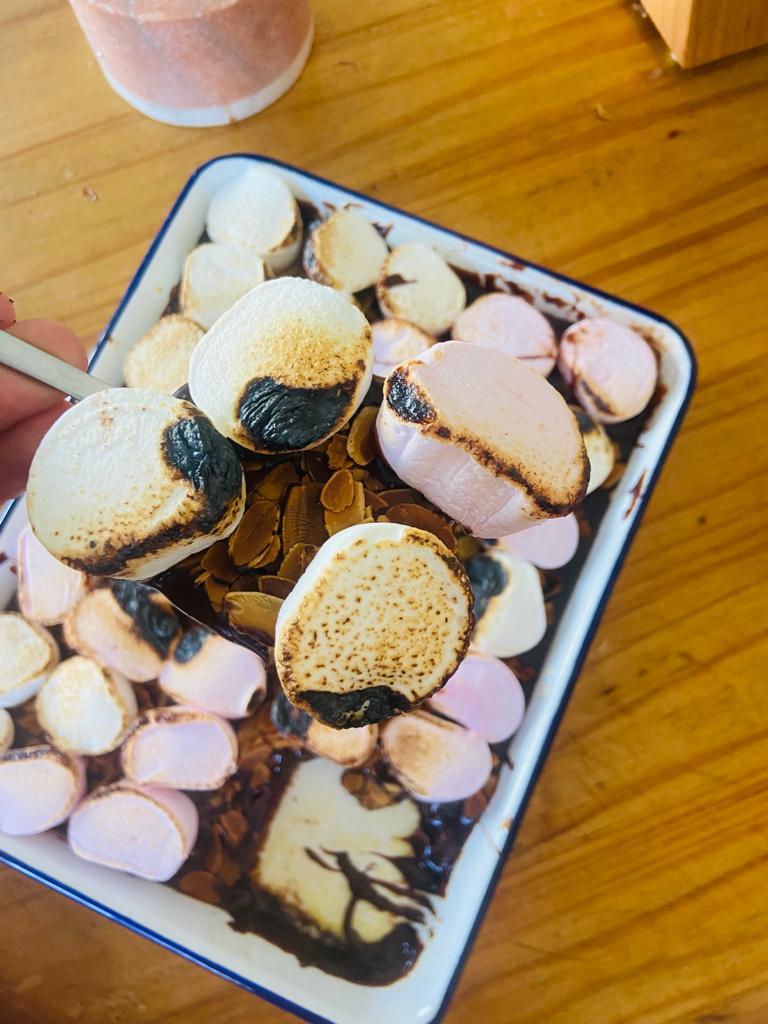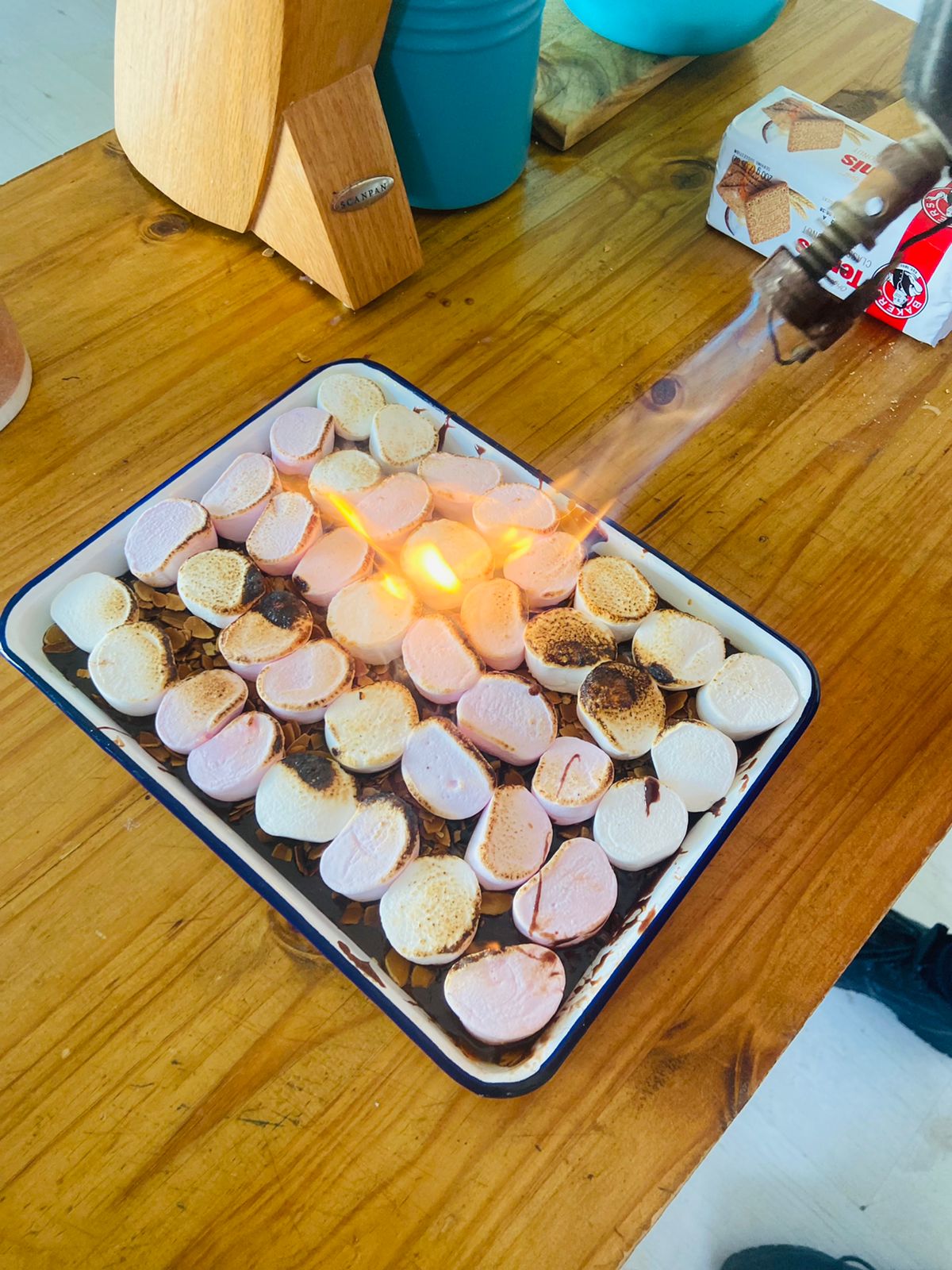 What's on the Menu - Braai Desserts: