The Joyride Blog
Weird Wide Web - This time it really wasn't the dog
─── 15:16 Wed, 24 Nov 2021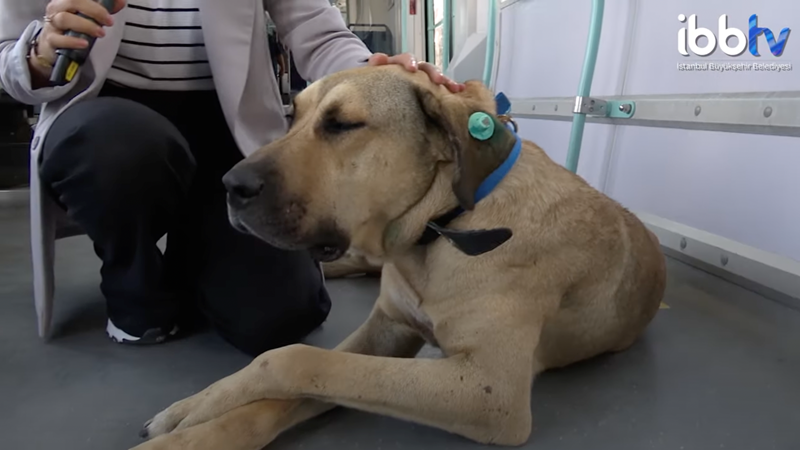 Not everyone likes dogs, that we understand, but this man took it a bit too far. An unknown man placed poop on a tram seat and blamed a popular stray dog that the community of Istanbul has come to love.
You read right!
Boji is a stray dog that has become famous for travelling on public transport up and down an area of Istanbul. He somehow got caught up in what seems to be a a political war, with one side trying to discredit the other side.
According to ladbible.com, on Friday (19 November), Boji was accused on social media of soiling a seat on the tram; however, Istanbul Municipality spokesperson Murat Ongun subsequently shared CCTV footage, seen below, of an unknown man placing the excrement on the seat.
We have a couple of questions, like did this guy walk around with poop in his pocket all day? Who's poop was it? And Why would he even do that?
Well, to answer why he did it, this article explains that the plot is part of a political row. President Recep Tayyip Erdogan's Justice and Development Party (AKP) lost Istanbul to rival party the Republican People's Party (CHP) in 2019 local elections. Since then, there have been numerous attempts by the AKP to defame Mayor Ekrem Imamoglu, according to Gazete Duvar.
Pretty weird what people would do in the name of politics, but framing man's best friend has to be one of the weirdest things we've ever read about.
Until we really find out what the reasoning behind this plot was, we'll just focus on Boji and leave everything else to the humans.
Weird Wide Web - Boji the traveling dog, wrongfully accused: