The Joyride Blog
#Listen: "Refs should serve both teams" - Andre Watson
─── 17:10 Wed, 24 Nov 2021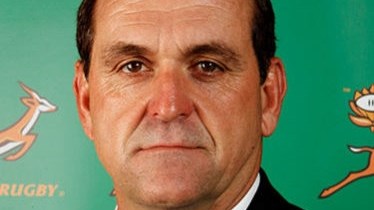 The Joyride chats to retired RSA Rugby Union's head of refereeing, Andre Watson. Listen to hear about his everyday life, refereeing career and what he thinks of the current state of refereeing in rugby.
Watson is a South African former Rugby Union referee, who officiated a record number of finals in the Rugby World Cup the Currie Cup and Super Rugby.
With the recent stories popping up in world rugby, Nico decided to call up the legend referee to give his opinion according to his knowledge.
Not only does Andre give his opinion, but he also explains certain things relating to the Rassie Erasmus debacle...
"Referees these days are under a lot of pressure to let the game flow. And it's very difficult to do that and be consistent," Watson tells OFM.
Below is a clip of Andre hard at work, where a player, Justin Marshall, was ready to head to the sin bin, only to receive a warning from Andre.
Listen to the podcast below to hear Watson's views on the state of refereeing in rugby.
Andre Watson on The Joyride: