The Joyride Blog
What's on the menu with Chef Maradine - Pancake cake tower
─── 17:26 Thu, 25 Nov 2021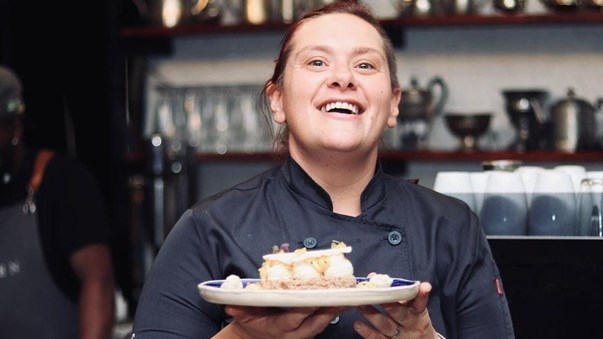 Looking at the recent weather we've been having, we asked our in-house chef, chef Maradine, to give us a recipe that would work with the rainy weather. She brought along a recipe that puts a twist to the traditional pancake.
Tuna Pancake
Ingredients
1 cup (125 grams) all-purpose flour
1/2 teaspoon salt
3/4 teaspoon baking powder
2 large eggs
1 cup (237 milliliters) milk
3 tablespoons (43 grams) unsalted butter melted and slightly cooled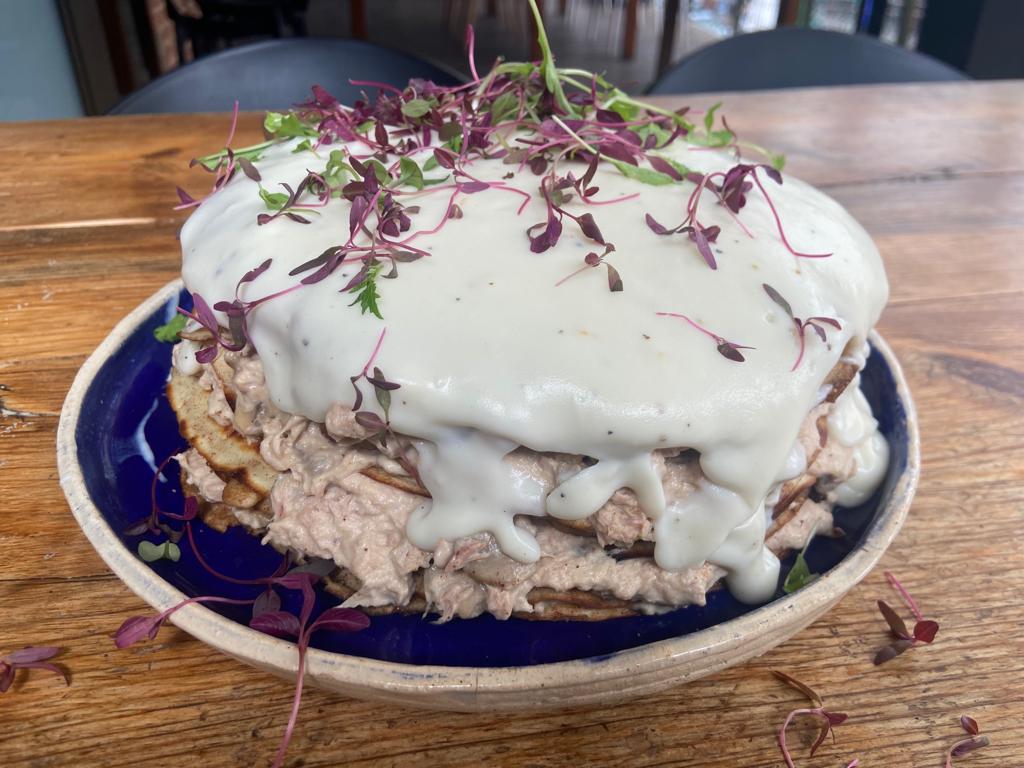 Instructions
In a large bowl, combine the flour, salt, and baking powder.
In a small bowl, whisk together eggs and milk. Slowly whisk into the flour until no lumps remain. Whisk in the melted butter.
Place a large skillet over medium-low heat. Grease with additional butter or oil.
Pour 1/4-1/3 cup (60-80 milliliters) batter into the center of the pan. Immediately swirl the pan in a circle to coat the bottom in a thin layer.
Once bubbles begin to form and the bottom is starting to turn golden, flip and cook the other side. Cook just until golden.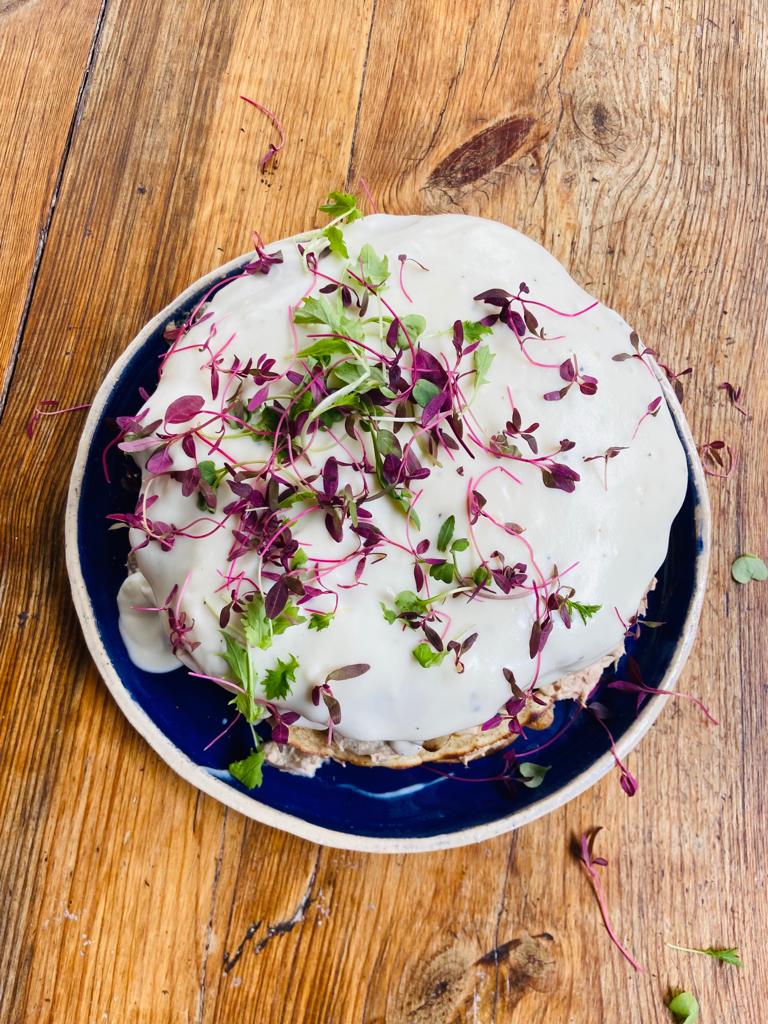 For the filling:

350 grams canned tuna
50 ml (1/4 cup) olive oil
1 medium onion
2 cloves of garlic
Oregano (to taste)
Parsley (to taste)
Pepper (to taste)
150 ml (1 3/4 cups) mayo
Condensed milk to taste
Milk to thin out
Salt (to taste)
Season the tuna with oregano and pepper and set aside.
Put the olive oil, the chopped onion and the chopped garlic in a saucepan and saute over low heat until the onion starts to turn slightly golden. Take off heat. Add the tuna, stir. Pour the mayo, mix well.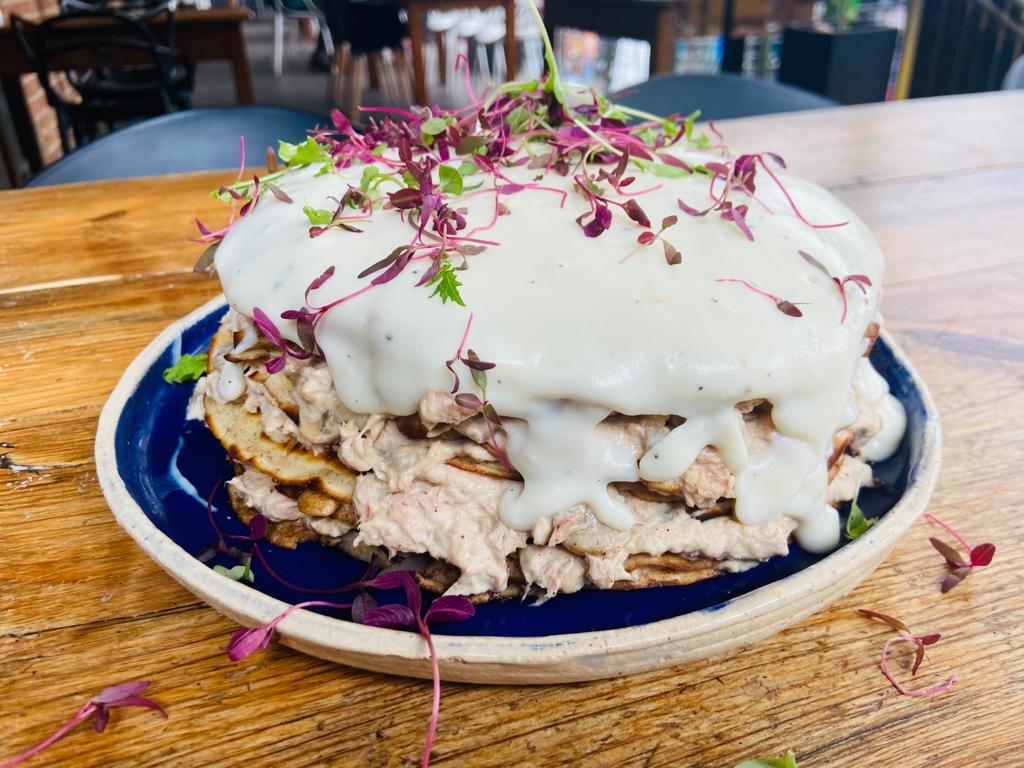 What's on the menu - Pancake cake tower: