The Joyride Blog
What's on the menu - The perfect duck for Christmas
─── 17:29 Thu, 02 Dec 2021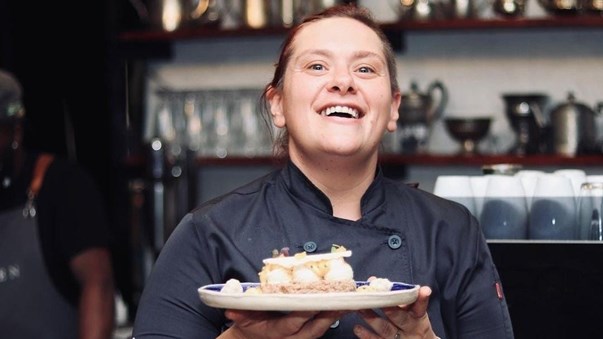 The festive season is here and this week, Chef Maradine has the perfect meal for your Christmas lunch.
Prep 30 min
Salting 6 hr+
Cook 4 hr 20 min
Makes 4
For the duck
25g flaked sea salt
1½ tbsp coriander seeds, roughly crushed in a mortar
3 tsp cumin seeds, roughly crushed in a mortar
4 duck legs
1 small onion, peeled and cut into wedges
1 head garlic, cut in half widthways
1 red chilli, cut in half lengthways
150ml olive oil
1½ tsp soft brown sugarFor the pomegranate shallots
500ml pomegranate juice
75g caster sugar
50g pomegranate molasses
2 tbsp balsamic vinegar
1 red chilli, finely chopped, seeds and all
1 tbsp coriander seeds, toasted and roughly crushed in a mortar
500g small-medium red onions peeled
Salt and black pepper
10g fresh coriander, roughly chopped, plus extra chopped leaves, to garnish
150g pomegranate seeds (ie, from 1 large pomegranate)
In a small bowl, mix the flaked salt with a tablespoon of coriander seeds and two teaspoons of cumin seeds. Pat dry the duck legs, coat all over with the salt mixture, cover with clingfilm and refrigerate. Heat the oven to 140C. Add the onion, garlic and chilli, pour over the oil, cover tightly first with foil and then the lid, and roast for three hours, basting once or twice, until the flesh is almost pulling away from the bone.Remove the tray from the oven, leave the duck to cool slightly in its oil – about 30 minutes – then gently transfer the legs to a tray lined with greaseproof paper. Sprinkle evenly with the brown sugar and the remaining coriander and cumin seeds, and set aside. Drain the oil, discarding any solids, leave to cool, then refrigerate – save the fat for the shallots (see introduction).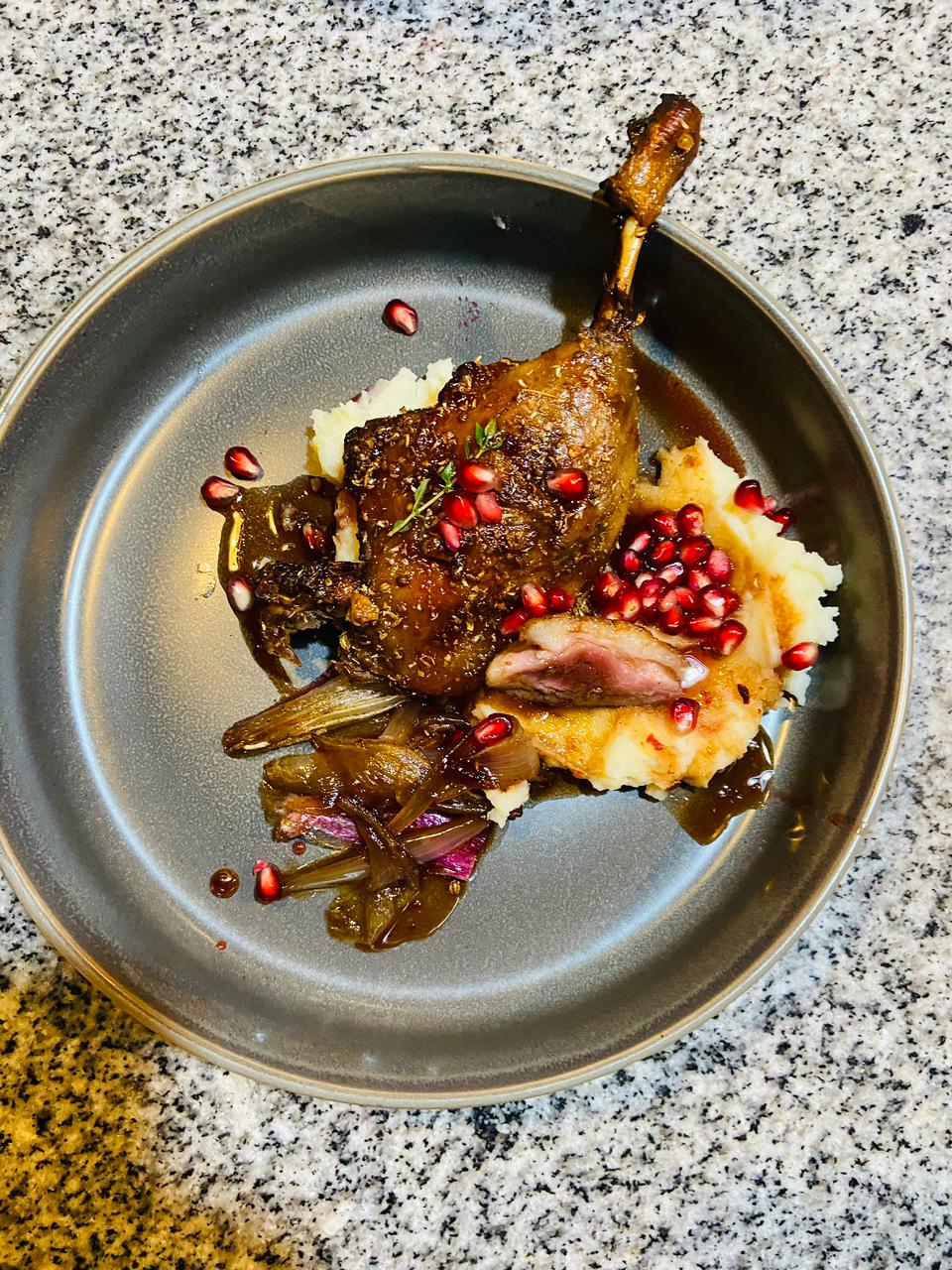 Meanwhile, put the pomegranate juice, sugar, molasses, vinegar, chilli and 200ml water in a medium saucepan. Bring to a boil on a medium-high heat, and cook for about 25 minutes, until it's reduced down to the consistency of a loose maple syrup. Stir in the coriander seeds and set aside. Turn up the oven to 240C. Put two tablespoons of the reserved duck fat in a large, ovenproof saute pan for which you have a lid. Add the onions, a quarter-teaspoon of salt and a good grind of pepper, and cook for seven minutes, or until the onions are lightly browned on all sides. Add the pomegranate mixture, bring up to a boil, cover with the lid and transfer to the oven for 20 minutes, until the red onion s have softened and the sauce has thickened. Stir in the fresh coriander and pomegranate seeds.
Return the duck legs to the top shelf of the oven and cook for 12-15 minutes, or until browned on top.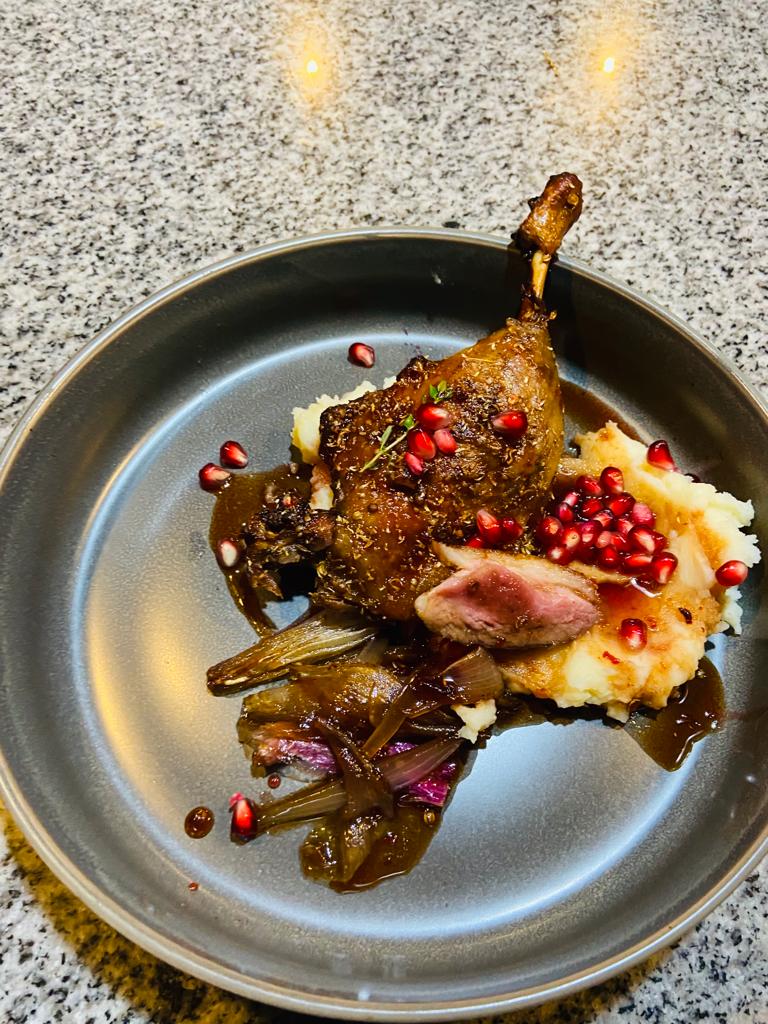 What's on the menu - The perfect duck for Christmas :