The Joyride Blog
Weird Wide Web - In Romania, doing squats can save you money!
─── 15:11 Wed, 22 Jun 2022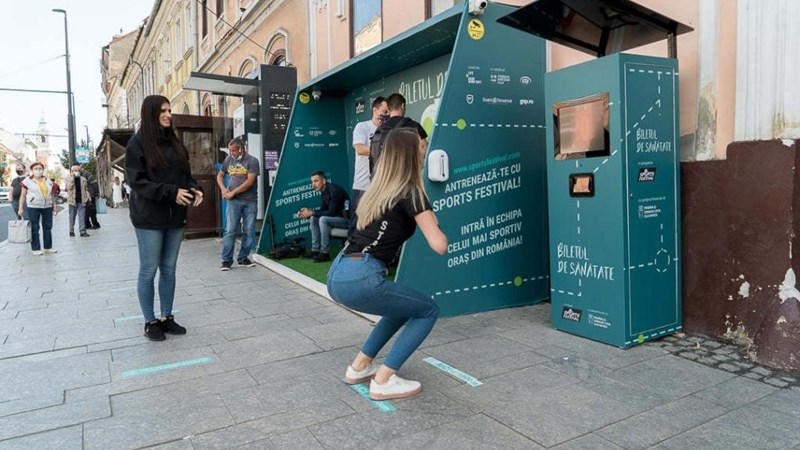 A bus station in Cluj-Napoca in Romania combines the benefits of a healthy lifestyle with free passenger travel on local public transport.
The first smart sports bus station in Romania has been launched in Cluj-Napoca by the Sports Festival team, with the support of the City Hall and the Cluj-Napoca Local Council. The so-called "health ticket" is available for Cluj residents who accept the challenge of doing 20 squats in two minutes.
According to themayor, the smart bus station is located on Memorandumului Street on the way to Marasti neighbourhood, right next to the already existing bus stop. The free ticket is valid for a single trip on the city's public transport network. Usually, such a ticket costs RON 2.5 (0.5 euros or roughly R8) in Cluj-Napoca.
The software of the device that has been set up will measure the kneeling made by the participant and will count a series of 20 squats before issuing a bus ticket valid for a trip in the CTP Cluj-Napoca network (urban area). The Sports Festival will be covering the cost of these tickets issued during the 2 weeks of the campaign.
The project is carried out in the context of European Sports Week and aims to encourage the public to find ways to introduce sport/movement into their daily routine. The movement chosen to be included in the project is a basic one, with a major health benefit for those who choose to include it in their daily lives.
ALSO READ: Weird Wide Web - Padkos
The Sports Festival team confirmed for TheMayor.EU, that in August 2022, the health ticket will be available once again in Cluj-Napoca. As in previous years, it will be available until 1 February 2023. Read more on this by clicking here.
Weird Wide Web - In Romania, squatting can save you money!: