#takenote
#CTMCentralSATop30 Artist Focus - BTS
─── 09:00 Sat, 21 Nov 2020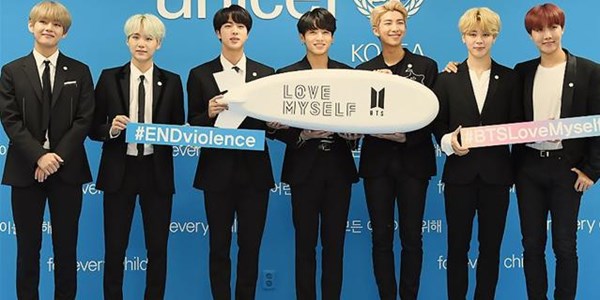 Still curious about the K-pop band currently racing up charts worldwide? Read on….
BTS, also known as the Bangtan Boys, is a seven-member South Korean boy band formed in 2010.
After debuting in 2013 with their single album 2 Cool 4 Skool, BTS released their first Korean-language studio album, Dark & Wild, and Japanese-language studio album, Wake Up, in 2014.
The group's second Korean studio album, Wings (2016), was their first to sell one million copies in South Korea. By 2017, BTS crossed into the global music market, leading the Korean Wave into the United States and breaking numerous sales records. They became the first Korean group to receive a certification from the Recording Industry Association of America (RIAA) for their single "Mic Drop", as well as the first Korean act to top the US Billboard 200 chart with their studio album Love Yourself: Tear (2018).
BTS also became the fastest group since The Beatles to earn four US number-one albums, doing so in less than two years. Love Yourself: Answer (2018) was the first Korean album certified platinum by the RIAA.
In 2020, BTS became the first all-South Korean act to reach number one on the Billboard Global 200 and US Billboard Hot 100 with their single "Dynamite" and remix of "Savage Love (Laxed – Siren Beat)".
Featured on Time's international cover as "Next Generation Leaders", BTS has also appeared in the magazine's lists of the 25 most influential people on the internet (2017–2019) and the 100 most influential people in the world (2019), where they were dubbed "Princes of Pop".
Following the establishment of their Love Myself anti-violence campaign in partnership with UNICEF, BTS addressed the United Nations 73rd and 75th General Assemblies and became the youngest ever recipients of the Order of Cultural Merit from the President of South Korea due to their contributions in spreading Korean culture and language.