#takenote
#OFMRetroRadioShow – Fascinating facts about Elvis
─── 09:00 Sun, 22 Nov 2020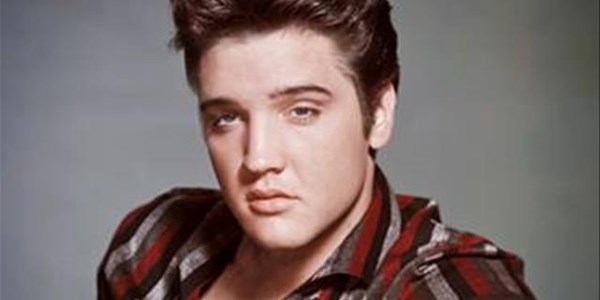 Thought you knew everything about the King? Read more here…
History lists these fascinating facts about the King of rock 'n roll.
Elvis had a twin

On January 8, 1935, Elvis Aron (later spelled Aaron) Presley was born at his parents' two-room house in East Tupelo, Mississippi, about 35 minutes after his identical twin brother, Jesse Garon, who was stillborn. The next day, Jesse was buried in an unmarked grave in nearby Priceville Cemetery.

Elvis bought Graceland when he was 22

In 1957, Elvis shelled out $102,500 for Graceland, the Memphis mansion that served as his home base for two decades. Situated on nearly 14 acres, it was built in 1939 by Dr. Thomas Moore and his wife Ruth on land that once was part of a 500-acre farm dubbed Graceland in honor of the original owner's daughter, Grace, who was Ruth Moore's great-aunt. The Moores' white-columned home also came to be known as Graceland, and when Elvis purchased the place he kept the name.

Elvis' manager, Colonel Tom Parker, was a former carnival barker

Born Andreas Cornelis van Kuijk in the Netherlands in 1909, Elvis's future manager immigrated illegally to America as a young man, where he reinvented himself as Tom Parker and claimed to be from West Virginia (his true origins weren't known publicly until the 1980s). He worked as a pitchman for traveling carnivals, followed by stints as dog catcher and pet cemetery founder, among other occupations, then managed the careers of several country music singers. In 1948, Parker finagled the honorary title of colonel from the governor of Louisiana and henceforth insisted on being referred to as the Colonel.
After learning about the up-and-coming Elvis in 1955, Parker negotiated the sale of the singer's contract with tiny Sun Records to RCA, a major label, and officially took over as his manager in 1956. Under the Colonel's guidance, Elvis shot to stardom: His first single for RCA, "Heartbreak Hotel," released in 1956, became the first of his career to sell more than 1 million copies; his debut album, "Elvis Presley," topped Billboard's pop album chart; and he made his big-screen debut in 1956's "Love Me Tender."

Elvis served in the Army after he was already famous
In December 1957, Elvis, by then a major star, was drafted into the U.S. military. After receiving a short deferment so he could wrap up production on his film "King Creole," the 23-year-old was inducted into the Army as a private on March 24, 1958, amidst major media coverage. Assigned to the Second Armored Division, he attended basic training at Fort Hood, Texas. That August, while still at Fort Hood, he was granted emergency leave to visit his beloved mother, who was in poor health. Gladys Presley passed away at age 46 on August 14, 1958. The following month, Elvis shipped out for an assignment with the Third Armored Division in Friedberg, West Germany, where he served as a jeep driver and continued to receive stacks of fan mail.

Elvis never performed outside of North America
An estimated 40 percent of Elvis' music sales have been outside the United States; however, with the exception a handful of concerts he gave in Canada in 1957, he never performed on foreign soil. A number of sources have suggested that Elvis' manager, Colonel Parker, turned down lucrative offers for the singer to perform abroad because Parker was an illegal immigrant and feared he wouldn't be allowed back into the U.S. if he travelled overseas.
Read more: https://www.history.com/news/7-fascinating-facts-about-elvis