Agri Hour
Young farmer says 'farming runs in my blood'
─── ELSABÉ RICHARD 05:00 Tue, 17 Nov 2020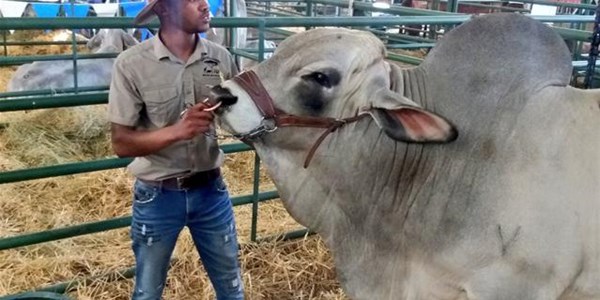 A 20-year-old farmer from Vryburg in the North West, Thabo Dithakgwe, has been making waves on social media as he shares his passion for farming with his followers.
The young farmer, who received presidential recognition as being one of the youngest farmers in South Africa, started farming at the tender age of 13-years-old. OFM News' Elsabé Richard spoke to him about what challenges he faces on a daily basis as well as what his future plans are…
See PODCAST below
Born into a family of farmers, Dithakgwe says he always had a love for animals while growing up. When he was just 13-years-old, he took the responsibility to farm when he received a heifer from his father and now owns a herd of cows, sheep and goats. While managing Constable Farm in Pomfret, Dithakgwe received a farm from the state this year, which amounts to about 2 400 hectares, in the Morokweng area.
"I farm with cattle, sheep and goats. With the cattle, I do Bonsmara cattle and a few other breeds which I buy locally. And then with your goats, I mainly specialise in boer goats… with sheep, I do crossbreeds," he explains.
Being a young farmer does not go without any challenges. This, as Dithakgwe says people are likely to undermine his capabilities because of his age. He adds that older farmworkers often fail to listen to him. Another challenge he raised is stock theft, which is plaguing many farmers all over South Africa. He explains that people tend to take advantage of him by stealing his livestock and this can amount to huge losses. One more challenge is funding. Not being able to access funding until the age of 21, Dithakgwe says this is preventing him from expanding his farming operations.
Within a period of five years, Dithakgwe sees himself as being a successful young commercial farmer and diversifying into poultry and crop farming. He would also like to create about 50 permanent jobs for local unemployed residents and to bring investors on board which will help him help other striving young farmers.
The advice he has for young people who would like to become farmers is that you have to have a passion and love for farming. He says that patience is a must, "farming is very, very slow but it is a sure business like my mentors always say. So, you have to have pure patience if you want to reap the fruits".
OFM News