Agri Hour
Tegnologie speel groot rol in sukses van vrugteboerdery
─── ELSABÉ RICHARD 05:00 Mon, 23 Nov 2020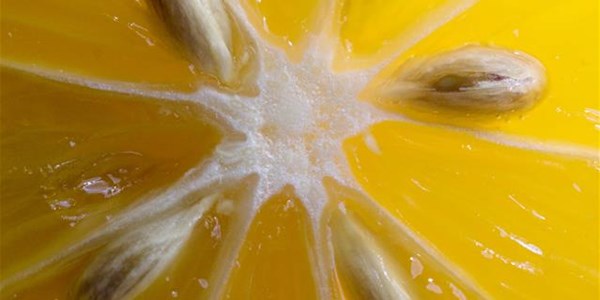 Tegnologie gaan die bepalende faktor wees in terme van 'n suksesvolle vrugteboerdery of 'n minder suksesvolle vrugteboerdery.
Hierdie opmerking is gemaak tydens 'n onderhoud tussen Tech Terrain se Theo Voster en Erik de Vries van Agri Technovation. Die onderhoud het spesifiek gefokus op die rol wat tegnologie in vrugteboorde speel en hoe dit boere sal help om 'n sukses van hulle vrugteboerderye te kan maak. Hier is Vorster en De Vos…
Sien onderstaande PODCAST
Suid-Afrikaanse sitrusboere is onlangs aangewys as die beste presterende boere per hektaar in die wêreld gevolg deur Turkye.
Dit kom nadat boord-tegnologie die afgelope sewe of agt jaar baie ontwikkel het in Suid-Afrika en maatskappye aan boord gekom het om seker te maak dat hierdie tegnologie tot vrugteboere se beskikking is.
De Vries voeg verder by tegnologie help om, onder meer, data te versamel wat insluit wat die spesifieke grondsoort is, wat dié grond se behoefte is en om te kyk of die grond gebalanseerd is om die regte resultate te lewer. "Met die pick logger gaan ons 'n redelike goeie idee kry waar oes ons groter vrugte, kleiner vrugte, meer en minder. So, nou eweskielik waar jy op 'n hektaar-basis begin meet het, soveel ton per hektaar, begin jy nou kyk na kleiner areas," verduidelik De Vries.
Wat naspeurbaarheid betref, sê hy dis 'n duidelike tendens regoor die wêreld dat mense graag wil weet waar hulle voedsel vandaan kom. De Vries voeg by wat die opbrengstegnologie doen - omdat die boer 'n location/GPS-punt het waar hy die opbrengste meet vandat dit geoes is - kan hy die location/GPS-punt deurtrek tot by die verbruiker.
De Vries sê verder as hy Suid-Afrika vergelyk met 'n land soos Kalifornië, waar die vrugtebedryf sowat 40 keer groter is as Suid-Afrika s'n, is plaaslike boere verder gevorder in terme van die gebruik van tegnologie in boorde om sekere suksesse te kan behaal. Hy deel dat "dit 'n trotse ding is om te kan sê die Suid-Afrikaanse boere is werklik aan die voorpunt met tegnologie".
Intussen deel De Vries dat in die omstandighede waarin boere in Suid-Afrika boer, is tegnologie baie belangrik om hulle te help om regte besluite te neem. Dit, aangesien vrugteboerdery bydra tot die ekonomie van die land.
OFM-nuus