Agri Hour
#OFMFarmerDay: Hou moed, sê Graan SA
─── ELSABÉ RICHARD 05:00 Wed, 02 Dec 2020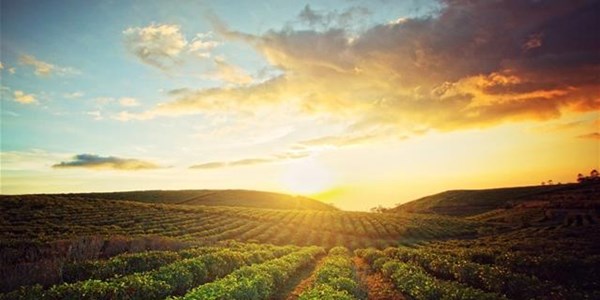 Dit is die boodskap wat Luan van der Walt, 'n landbou-ekonoom by Graan SA, aan boere gee ná 'n jaar vol uitdagings. Van der Walt sê die organisasie bedank boere vir hulle harde werk en toewyding tot die landbousektor. OFM-nuus se Elsabé Richard het met hom gepraat oor wie Graan SA is en wat die organisasie se boodskap aan boere is…
Sien onderstaande PODCAST
"En dan wil ek ook vir die produsente, waar hulle in die grootste gedeelte van die land nog steeds besig is om aan te plant, sê 'hou moed'. Dankie, dit lyk regtig of ons besig is om in 'n beter seisoen in te beweeg. Die omstandighede lyk tans goed daar buite, maar hou moed en hou kop," moedig hy boere aan.
Van der Walt raai produsente aan om nou die tyd te neem om te reflekteer op die jaar en te kyk na waarop hulle nou in hulle boerderye kan fokus.
Hy sê ten spyte van 'n uitdagende en moelike jaar, het die landbousektor 'n baie groot impak gehad op die plaaslike ekonomie. Deur alles wat vanjaar gebeur het, sê hy het plaaslike produsente hulle vermoë bewys dat hulle kan presteer ongeag moeilike omstandighede. Hy voeg by dat Graan SA 100% agter boere staan, "dankie vir elke produsent se harde werk. Dankie vir elke produsent se toegewydheid wat ons gesien het en deursettingsvermoë ten spyte van al die uitdagings waarmee hulle elke dag gekonfronteer is - hetsy dit weersomstandighede is, hetsy dit veiligheidsomstandighede is, of sommer net algemene ekonomiese omstandighede... ons wil vir elke produsent deur dit baie dankie sê vir die harde werk en dit wat ons tot dusver hierdie seisoen vermag het".
OFM-nuus