Agri Hour
Neem deel aan #rooibosdag
─── ELSABÉ RICHARD 05:00 Wed, 13 Jan 2021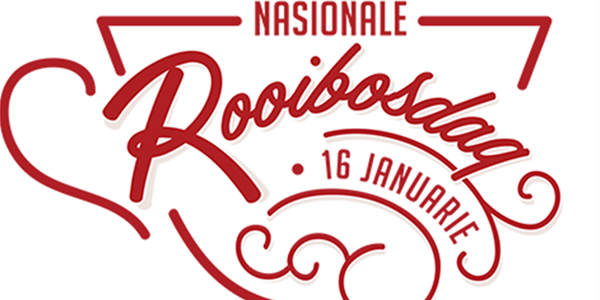 Die trotse Suid-Afrikaanse produk – rooibos – word hierdie komende Saterdag gevier.
OFM-nuus se Elsabé Richard het met Sanet Stander, koördineerder en organiseerder van Nasionale Rooibosdag, en eienaar van "The Rooibos Route" in Clanwilliam in die Wes-Kaap oor vanjaar se Nasionale Rooibosdag gepraat…
Sien onderstaande PODCAST
Stander deel dat die doel van die dag, wat vir die vyfde jaar op 16 Januarie plaasvind, is om rooibos te vier en om die wêreld te wys dat Suid-Afrikaners trots is op hierdie kafeiënvrye produk.
Sy verduidelik dat die datum ideaal is want Januarie word gekenmerk as die begin van die oesseisoen en die pionier in die rooibosbedryf, Benjamin Ginsberg, is gebore op hierdie dag in 1885. Ginsberg was die eerste persoon wat die produk uitgevoer het en ook die handelsmerk Eleven O'Clock begin het.
Daarmee saam voeg Stander by dat die doel van die dag ook is om elke landbouer en werknemer in hierdie bedryf te erken en dankie te sê vir hulle bydrae tot die bedryf. "Rooibostee word slegs in die Cederberg verbou, dit is arbeidsintensief en hierdie mense werk in baie warm weersomstandighede. Maar juis hierdie klimaat maak dit ideaal vir rooibosverbouing," sê sy.
Intussen skep die bedryf sowat 5 000 werksgeleenthede.
Die grootste invoerders van rooibostee is Duitsland, Nederland, Japan en Amerika.
Hoe jy Nasionale Rooibosdag kan vier
"Ons wil graag hê die hele Suid-Afrika moet hierdie uitvoerproduk van die Cederberg vier - of jy nou 'n koppie rooibostee saam met die buurman [drink], en of jy jou vrou uitvat vir 'n koppie tee.
"Daar is natuurlik vele resepte om mee te eskperimenteer waar jy rooibos as 'n ekstra geurmiddel kan gebruik. Dis lieflik om vleis mee te marineer; jy kan die lieflikste kaaskoek met rooibos bak; of bederf jouself met 'n rooibos scrub om jou hande en voete mee te behandel," moedig Stander Suid-Afrikaners aan.
Sy moedig ook almal aan om op Nasionale Rooibosdag hulle foto's op sosiale media te deel deur die hutsmerke #myrooibosoomblik, #rooibosdag en #trotssuidafrikaans te gebruik.
Vir meer inligting oor hierdie dag, besoek www.rooibosday.com of kontak 027 482 1007.
OFM-nuus