Agri Hour
NW premier makes plans for agriculture known
─── ELSABÉ RICHARD 05:00 Tue, 02 Mar 2021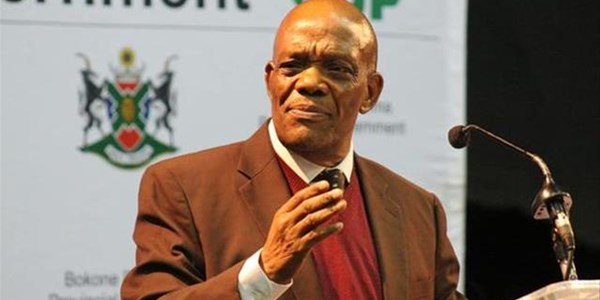 The farming community in the North West can look forward to various forms of help this year.
Its premier, Job Mokgoro, revealed plans on how the agricultural sector in the province will be assisted in the 2021/22 financial year during his State of the Province Address (SOPA).
See PODCAST below
The premier made known that engagements have been concluded towards the construction of a 6km access road to the Kgora Farmer Training Centre in Mahikeng. He added that this construction will create about 20 temporary jobs.
Mokgoro further stated that as part of the local government's effort to tackle poverty and food insecurity in the province, they will be putting back into production 12 000 hectares of fallow land that surrounds the Springbokpan grain silos infrastructure in Ditsobotla with grain production.
He said that this initiative will make it possible for 15 villages within a 50km radius, to participate in the Springbokpan silos infrastructure. This project is expected to create 240 jobs.
"Honourable Speaker, as an intervention to assist farmers adversely affected by drought, we are drilling additional 20 boreholes in communal farming areas to stand guard against the negative impact of drought.
"This would ensure that stock watering provision in terms of our state of drought disaster. As part of the Comprehensive Agricultural Support Programme (CASP), we are implementing a value chain focused production of beef, pork, aquaculture, poultry, vegetables, chevon, grain oilseeds, and lucerne across the province, benefiting 1 430 farmers while creating 600 jobs," Mokgoro further added.
Moreover, the premier stated that in order to ensure food security in the province, through the ILIMA/LETSEMA programme, the local government is supporting the production of cash crops for 600 beneficiaries across the province. He said that the aim of this initiative is to create 300 jobs.
Additionally, Mokgoro stated that they have provided 1 654 food-insecure households with agricultural production packages.
He stated that an assessment has so far revealed that five earthen dams in Lehurutshe, Shupingstad, Lobatla, Driefontein as well as Ganyesa have been washed away by floods. The premier revealed that this will require R3 million to repair and restore, which are mainly used for irrigation and livestock drinking.
He further stated that the recent floods have also destroyed crops and fences in the Ditsobotla-, Kagisano Molopo-, Tswaing-, Mamusa -and Ramotshere Moiloa local municipalities. Mokgoro added that funds will be allocated in the 2021/22 financial year to restore those fences. However, he stated that these affected crops cannot be recovered.
"Honourable Speaker, as committed in the last SOPA, we have successfully created 313 land care jobs and another 86 jobs through our Rural Development initiatives.
"With regard to our commitment to develop a fodder bank, we have, so far, planted 1200 hectares of lucerne, secured 131 hectares for planting in the next season and identified a further 76 hectares for further expansion. Once all hectares are in production in the next season, we should have fodder reserves of 16 000 tons of lucerne," he further explained.
Lastly, Mokgoro made known that in order to enhance support to emerging farmers in the province, local government has successfully established three livestock facilities and facilitated 17 livestock auctions where 3 583 livestock units were sold to the value of R20,8 million.
OFM News