Agri Hour
FS Agriculture working with various departments to fix roads
─── ELSABÉ RICHARD 05:30 Mon, 22 Mar 2021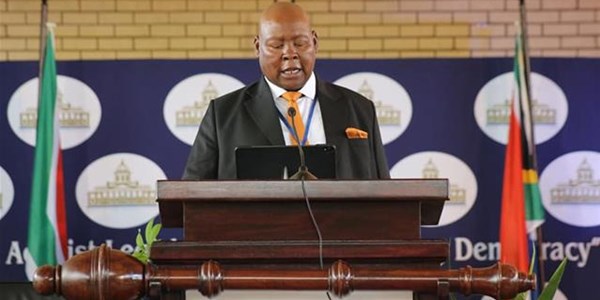 The Department of Agriculture and Rural Development in the Free State has set aside R6 million in order to continue to support farmers to alleviate damage brought on by natural disasters such as the recent heavy rains and veld fires.
This is according to MEC William Bulwane during an interview following his department's 2021/22 budget vote.
Bulwane further added that the department is working with various departments, such as the provincial Department of Police, Roads and Transport, in order to help address the challenges that farmers are experiencing.
See PODCAST below
Bulwane stated during his speech on Friday 19 March that the department has set aside R6 million for natural disaster outbreaks.
This, after farmers had suffered immense damage due to veld fires that broke out in October 2020 and affected farms in the Hertzogville, Boshof and Hoopstad districts. Continued heavy rainfall that started in December last year, had also damaged roads and infrastructure, which had a negative impact on farmers' ability to transport goods to markets, amongst others.
Bulwane further stated that natural disasters remain a challenge for the province, assistance to farmers in the form of relief, mitigation and post-disaster support and awareness campaigns are critical and remains important.
Additionally, he added that the veld fires had caused massive damages on numerous farms which left farmers with huge losses on infrastructure, game animals, livestock, grazing lands and water reticulation. "More than 100 farms were burnt, which affected more than 53 farmers and an estimated 100 000 hectares. While the farmers were still picking up the pieces, another crisis hit them."
The MEC further alluded that as farmers were recovering from these veld fires, heavy rainfall flooded farms, causing more damage to farm infrastructure such as silos, houses, workshops, crops, vehicles, soil structure, farm mechanisation and crops.
Furthermore, the MEC stated during his speech that he was fortunate to visit affected areas to verify and assess the damage caused by these disasters. "These disasters did not only affect production but also affected the livelihoods of farmers, farmworkers and farm dwellers.
"The Disaster and Risk Management team, including Extension Services, visited these areas to assess the damage and compile the report on the extent of the damages. Let me take this opportunity to appreciate and acknowledge the collaborative approach displayed by different stakeholders such as the Department of Public Works & Infrastructure to address the collapse of low-lying bridges, the Department of Social Development - as well as Tswelopele Local Municipality - for donating blankets, clothes, paraffin stoves and food parcels to the affected households, and the South African Police Services for rescuing 300 trapped animals due to heavy rain in Bethulie," stated Bulwane.
OFM News