Agri Hour
#Droogte: NK-boere verheug oor reën maar inkomstestrome moet nog herstel
─── ELSABÉ RICHARD 05:30 Wed, 19 Jan 2022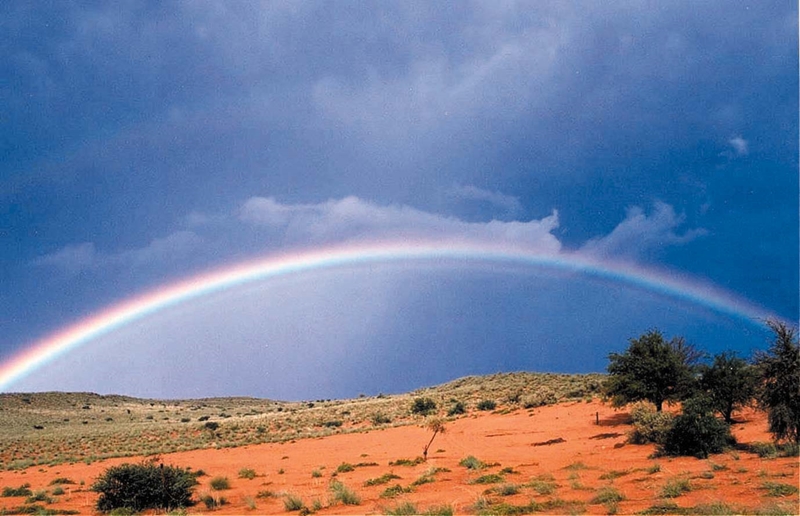 Alhoewel droogtegeteisterde gebiede in die Noord-Kaap goeie opvolgreën ontvang het en die veld mooi herstel, het geaffekteerde boere se inkomstestrome nog nie herstel nie.
Nicol Jansen, president van Agri Noord-Kaap, sê boere is verheug oor die reën, maar hulle het steeds finansiële bystand nodig.
Sien onderstaande PODCAST
Jansen deel dat opvolgreën in Desember en begin Januarie in droogtegeteisterde gebiede neergesak het. Die diere kan, met goeie bestuur, die nuwe weiding benut en hul kondisie is aan die verbeter.
Hy sê reën het reeds vanaf 26 Oktober in rampdroogtegebiede van die provinsie voorgekom.
LEES: Fotojoernalis emosioneel terwyl sy oor #droogte-boek praat
Hierdie welkome reënval in droogtegeteisterde gebiede kom nadat OFM-nuus talle kere berig het oor boere se hoop en gebede dat opvolgreën in die nabye toekoms sal geskied.
Die droogte in die provinsie was so erg dat dit 'n vryskut-fotojoernalis, Marzahn Botha, geïnspireer het om 'n traantrekker van 'n boek te publiseer. Die boek, getiteld 'Lafenis in die Droogte', is gevul met foto's en onderhoude met nie net boere nie maar hul werkers en mense in daardie gemeenskappe oor hoe geen tot baie min reën hulle lewens verander het.
LEES: Wheat is rotting in the lands due to continuous rainfall
Verder gaan Agri Noord-Kaap steeds voort om boere in die provinsie by te staan. Agri Noord-Kaap het 'n fondsinsamelingsmaatskappy gestig – Agri Northern Cape Foundation - wat boere ten tye van rampe soos onder meer veldbrande en droogte bystaan.
Jansen moedig enige persoon aan wat graag 'n bydrae wil maak en wat 'n verskil kan maak in die boere en hul families se lewens, om hulle webtuiste en Facebook-blad te besoek vir meer inligting oor hoe om dit te doen.
OFM-nuus